Kuyper Welcomes New Faculty
August 26, 2021
Kuyper Advancement Staff
Kuyper is pleased to welcome several new faculty members to the College community. Dr. Tim Detwiler will serve as academic dean, Dr. Andrea Fryling as registrar, and Jennifer Colin will assume the roles of assistant professor of social work and social work program director. Kuyper is looking forward to the expertise and fresh insights that each will bring to their new roles.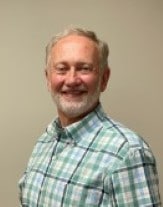 Prior to his appointment at Kuyper College, Dr. Detwiler served as associate provost at Cornerstone University. Dr. Detwiler brings extensive experience in educational administration as well as a deep connection to the surrounding community having served on several boards, including Northview Public Schools, Kent Intermediate Association of School Boards, and the Michigan Association of School Boards. He holds a Ph.D. in Rhetoric & Culture from Pennsylvania State University, an M.A. in Communication Studies from Temple University, and a B.A. in Broadcasting from Cedarville University.
"I am enjoying the rhythms of college life. Everyone has been very friendly and welcoming," he said. "It is a personal and professional blessing to become part of a faith-based community of life-practice and scholarship. I am excited to see how God will bless the work of our hands in the days ahead."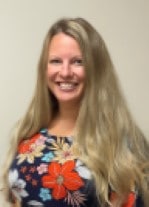 Dr. Fryling also worked for Cornerstone University before coming to Kuyper. She served in the professional and graduate studies department as assistant doctoral program director and assistant professor of English. She holds a Ph.D. in English Language and Literature from Northern Illinois University (NIU); an M.A. in British and American Literature, also from NIU; and a B.A. in English Literature and Letters from Grand Valley State University. Her experience in teaching and administration in higher education is wide ranging and has always been driven by the desire to help students flourish.
Dr. Fryling has already enjoyed building relationships within her new role. "The students have been so impressive to me," she said of the way they have welcomed her. She added, "Just their love and respect for the College and the people involved is very telling. So that's exciting."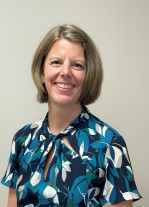 Jennifer Colin comes to Kuyper from the worlds of social work and charter school administration. Before joining the Kuyper faculty, she served as the principal of Creative Technologies Academy in Cedar Springs, MI. Colin also served as secondary principal and K-12 school counselor at the West Michigan Academy of Environmental Sciences and as a therapist with Alpha Women's Center in Grand Rapids. She holds a master's degree in social work from Grand Valley State University; a master's in education, also from Grand Valley; a master's in educational leadership from Central Michigan University; and a B.A. in Psychology from Taylor University.
Colin looks forward to the opportunity to integrate her faith with her work, something she was not able to do while working in a public school setting. She welcomes the ability to teach students to navigate the worldview clashes they will no doubt encounter in their professional careers. "This is my dream job," she said. She truly feels that God's guiding hand influenced her journey to the College.
These new appointments are yet another example of God's direction and provision for Kuyper College. Each will no doubt lead their various areas well and help the College grow and flourish according to His plan. They will certainly be part of helping Kuyper live out its mission "to equip students with a biblical, Reformed worldview to serve effectively Christ's church and His world."