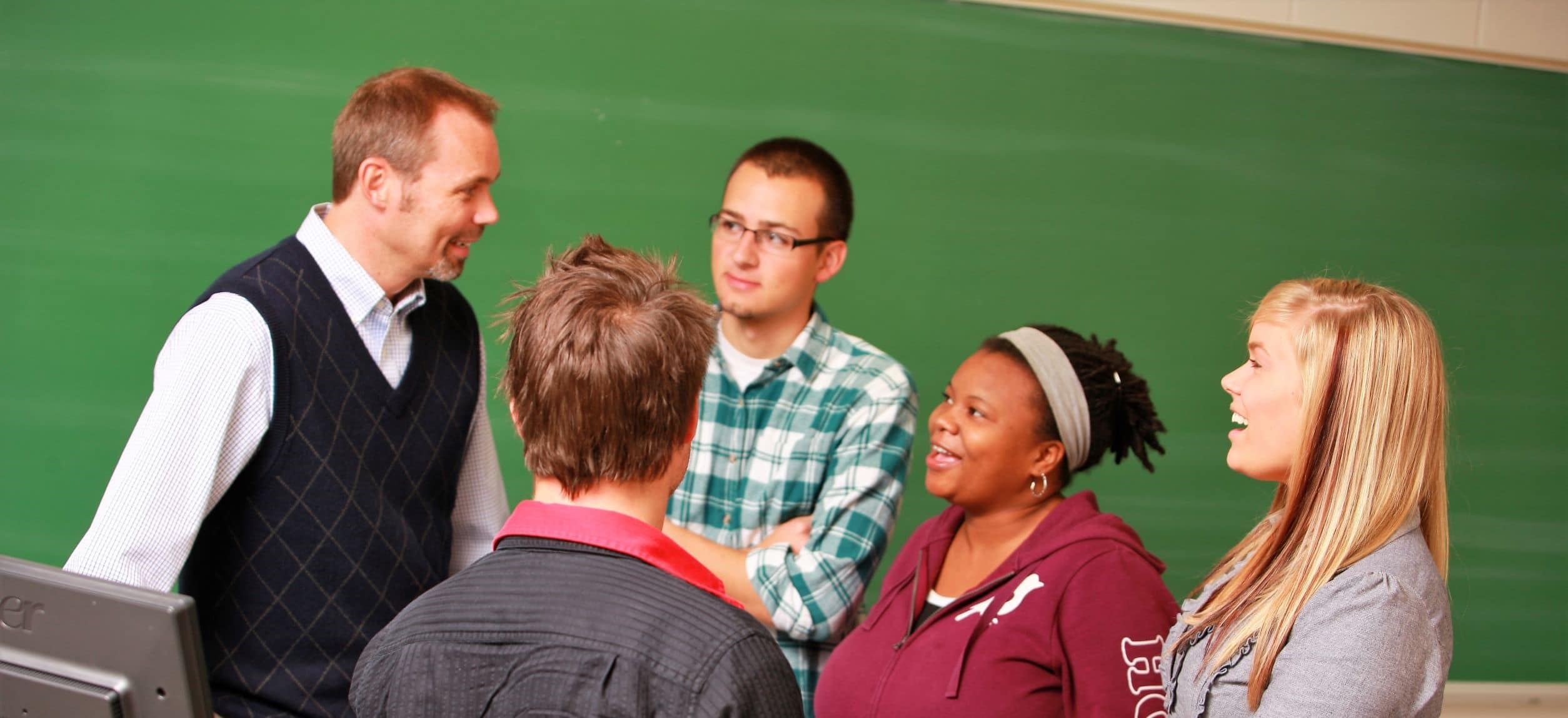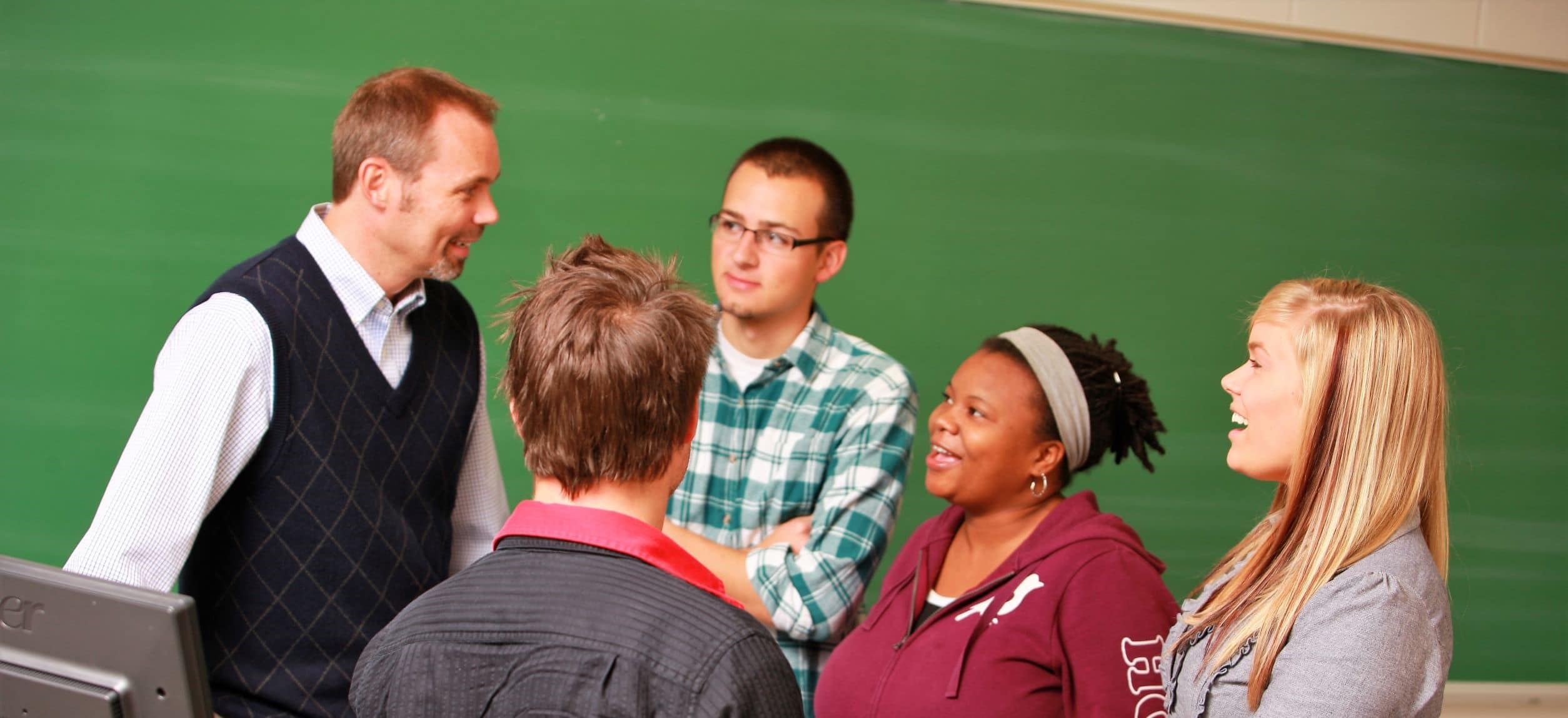 Philosophy of Education
The Keys To Learning
Learning is Rooted in Love.
We believe that the root of learning is the love of God and neighbor, not simply the desire for good grades, achievement, or mere accumulation of knowledge. As we come to understand God's love for us, expressed most fully in Christ Jesus, we are empowered by the Holy Spirit to love and serve him in return and to love others with the same love that Jesus showed us.
As people who have encountered the living God, we offer ourselves as living sacrifices to God and neighbor in clear, practical actions. To love our neighbor well means acquiring knowledge, skills, and attitudes that will allow us to communicate God's love in a variety of ways, both in words and in deeds. Thus, as students go through the programs, courses, and other learning opportunities at Kuyper College, they will be equipped with the skills needed in their chosen field of service so that they may show God's love in the spheres in which they live, work, and minister.
Learning is Holistic.
Many people separate academic "learning" from everyday life. Kuyper College believes that all of life involves learning. What we do in the classroom serves and strengthens students' ability to serve beyond the classroom. Similarly, we encourage students to bring their real-life experiences into the class in order to enhance the learning that takes place in that environment. This holistic approach to learning affects our view of how and where learning happens. Learning happens in Chapel—in times of worship, preaching, prayer, and praise. Learning happens in formal and informal conversations among students, staff, and faculty. Learning happens as students volunteer, work, travel, go on field trips, and engage in practicums and/or internships. And learning happens in the classroom and while completing assignments—readings, exams, papers, and projects all work together to enable students to learn.
This big-picture approach to learning cultivates students who are lifelong learners and therefore always open to how they can grow in their effective service to Christ's church and world.
Learning Happens in Community.
Learning is not an individual endeavor but a communal one. The call to love God, to pursue truth, and to do justice cannot be sustained apart from a community that sees the beauty of God, delights in the truth of God, and tastes the goodness of God. Professors do not merely dispense knowledge, but have a love for their students and approach their subject matter and learning with joy. This love and joy play a key role in helping students desire to learn and grow themselves. Further, the Kuyper community functions as an academic, social, and spiritual community, encouraging each other in the process of learning.
This community—oriented around worship and love of God—is necessary to sustain the kind of work it takes to acquire the knowledge, skills, and attitudes to serve Christ's church and world. The end goal of education is living faithfully for Jesus Christ in God's world.
A Kuyper College education requires students to examine and critically reflect on the world around them so that they are ready to engage with its diverse ideas, individuals, groups, and cultures. Rooted in Scripture and a biblical, Reformed worldview, our character and life is shaped so that we can fulfill the specific callings God has given us to serve Christ's church and world.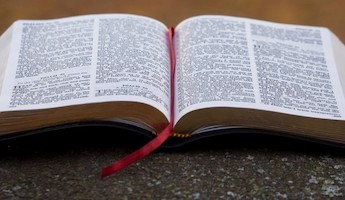 "At Kuyper, I received a theological foundation that values the inerrancy and sufficiency of God's Word. It gave me boldness to proclaim it and develop a meaningful spiritual life."

Rachel Andersen

Chalbi Desert, Northern Kenya