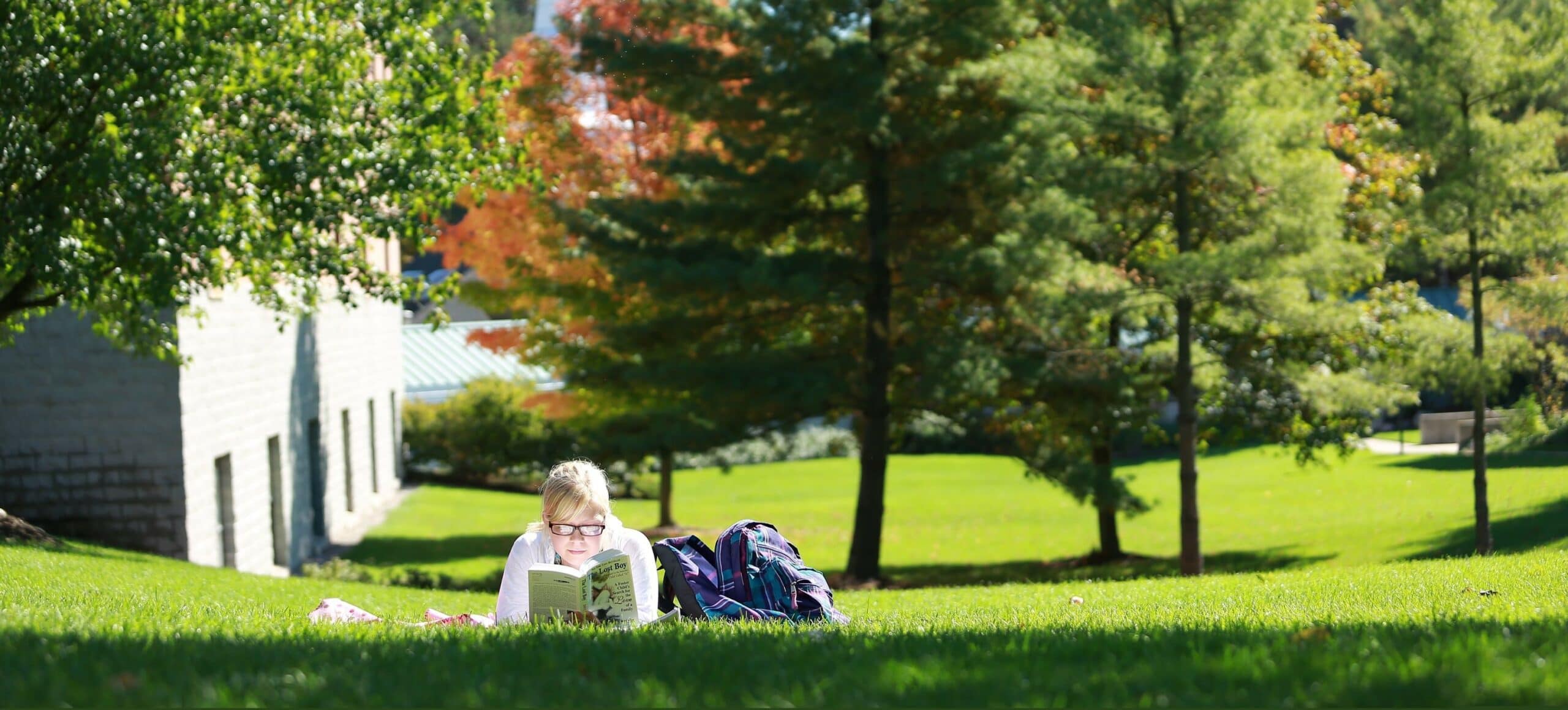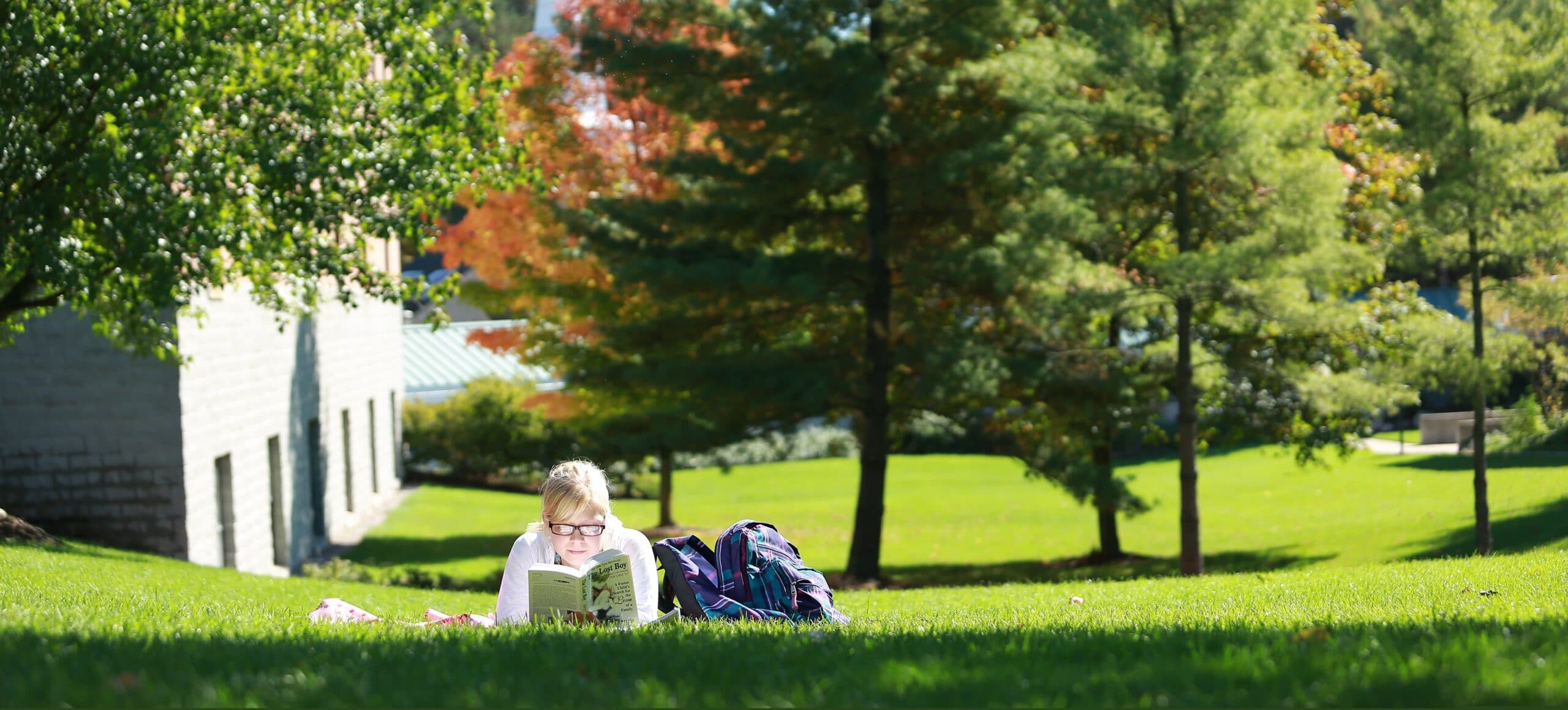 Scholarships and Grants
Academic, Community and Other Scholarships & Grants
Thousands of dollars in scholarships and grants are awarded by Kuyper College, community foundations throughout Michigan, federal and state programs, and other outside resources. These awards affirm students who value academics, desire to model Christ-like leadership, and celebrate the church's diversity.
Scholarships, Grants and Resources
Here you will find a complete list of both Kuyper and non-Kuyper scholarships, grants, and resources.
Academic Scholarships

Academic scholarships will be based on high school and college GPA. The following academic awards will be awarded to both new and returning students:

GPA Scholarship Amount
3.85+ Trustee Scholarship $8,000
3.75 – 3.84 Presidential Scholarship $6,000
3.50 – 3.74 Dean's Scholarship $4,500
3.00 – 3.49 Faculty Scholarship $3,000
2.50 – 2.99 Community Scholarship $1,500
2.25 – 2.49 Founders Scholarship $1,000

*Students must be granted regular acceptance to qualify for academic scholarships during their first year at Kuyper College.
Alumni Scholarship

This scholarship awards up to $500 for dependents of Kuyper College alumni who are enrolled full time and in good academic standing. Alumni information is collected on the application for admission.
Church Scholarships

Church Matching Grant
The Church Matching Grant was developed to encourage churches to support students from their congregation who are pursuing a Christian higher education. Kuyper College will match church funds up to $500.

Church Matching Grant Information & Application

CRC Race Relations
Scholarship recipients must train for and engage in the ministry of racial reconciliation in church and/or in society. The scholarship fund is one of the strategies used to develop multiracial leaders.

CRC Race Relations Scholarship
CRCNA Classis of Grand Rapids East
To affirm students who have answered the call of Christ to serve His church, members of CRCNA Classis Grand Rapids East churches may be eligible for a renewable scholarship of up to $2,000. Students must be members of one of these churches for a minimum of three years and have at least a 2.5 GPA. Financial need is not required.
Christian Ministry Scholarship

The Christian Ministry Scholarship recognizes the commitment of parents who work in full-time ministry, including pastoral, missionary, or other Christian ministries. To qualify, the student must be a dependent of a parent or parents whose primary income is through a Christian non-profit organization. The scholarship will be coordinated with other aid and is based on the availability of funds. Students interested in applying for the Christian Ministry Scholarship should have both their application for admission and the Christian Ministry Scholarship Application submitted by January 1 for full consideration.

Details and the application can be found at Christian Ministry Scholarship Information & Application.
Endowed Scholarships

Kuyper College offers an assortment of endowed scholarships that are awarded on the basis of several criteria, including financial need, career interest, academic achievement, and special status. Endowed scholarships are awarded by the Financial Aid Office based on evaluation of the above criteria, and the completion of our admissions application, along with the FAFSA (no additional application is required). A minimum GPA of 2.0 or higher is required to receive an endowed scholarship.
Every Square Inch Award

The Every Square Inch Award is awarded by the Financial Aid Office to students who demonstrate a significant level of unmet need on the FAFSA.
Multicultural Scholarship

The Multicultural Scholarship is a celebration of diversity. Kuyper offers several scholarships for selected first-year students based on their admissions application, scholarship essays, cross-cultural experiences, and their ethnic, cultural, and socioeconomic background. Several Multicultural Scholarships ranging from $500 to $5,000 are given annually as part of our efforts to create an intercultural student body and a campus community that celebrates cultural diversity. A GPA of 2.5 or higher is required. Recipients of the Multicultural Scholarship are expected to use their talents at Kuyper College by being involved in student leadership and by striving to develop their academic, spiritual, and social leadership skills.

Details and the application can be found at Multicultural Scholarship Information and Application.
Sibling Scholarship

Kuyper College will award $500 Sibling Scholarships to students who have at least one sibling who is concurrently enrolled at Kuyper. Each sibling may receive up to $500 per academic year if they are enrolled full time, in good academic standing, and are considered dependents according to the 2021-2022 FAFSA application. Information is gathered on the application to Kuyper College. Deadline dates vary, so check early to be sure to be eligible.
Transfer Scholarship

The Transfer Scholarship offers up to $1,500 per school year. This scholarship is for students who transfer from another college to Kuyper and are enrolled full-time.
Youth Minister Referral Scholarship

The Ministry Leader's Referral Program is a tool ministry professionals can use to encourage students to pursue a calling in the world of ministry. The scholarship is up to $2,000 for students who are new to Kuyper (whether transfer or undergraduate). This scholarship is renewable annually for up to four years.

Information about this scholarship, application, and deadline may be found here: Youth Minister Referral Scholarship
Community Foundation Scholarships
Federal & State Programs

Eligibility for the programs below will be determined through the completion of your Free Application for Federal Student Aid (FAFSA).

Federal and State Programs
Eligibility for the programs below will be determined through the completion of your Free Application for Federal Student Aid (FAFSA).

Federal Pell Grant
The Federal Pell Grant is available to students who qualify by completing the FAFSA. The award can be as much as $7,395 per year.

Federal Supplemental Educational Opportunity Grant
The Federal SEOG (FSEOG) is available to students who qualify by being eligible for the Federal Pell Grant. These awards can be as much as $700 per year. To get an FSEOG, you must fill out the FAFSA so we can determine how much financial need you have.

State of Michigan Financial Aid Programs at a Glance

Michigan Tuition Grant (MTG)
A need-based award giving students increased access to attend private, independent, non-profit institutions. Students qualify based on the EFC. For consideration, please place Kuyper College in the #1 position on your FAFSA (school code 002311). Additional information and eligibility requirements are available on the MTG Fact Sheet.

Michigan Tuition Incentive Program (TIP)
Awarded to students who received Medicaid assistance during their childhood or if the student is adopted. The TIP is an incentive program that encourages eligible students to complete high school by providing tuition assistance. Students in Kuyper's associate degree program are eligible to receive funds through Phase I. Eligible students must apply prior to high school graduation or GED completion. Students in Kuyper's bachelor's degree program are eligible for Phase II benefits during their junior and senior years. The TIP targets students with financial needs so students are encouraged to complete the FAFSA. Additional information and eligibility requirements are available on the TIP Fact Sheet.

Michigan GEAR UP Scholarship
The mission of GEAR UP is to significantly increase the number of low-income students who are prepared to enter and succeed in postsecondary education. MICHIGAN GEAR UP (MI GEAR UP) targets low-income students in the state of Michigan providing them with support services to increase their opportunity to succeed in higher education at Michigan's higher educational institutions. Get all the facts on the MI GEAR UP Fact Sheet.

Children of Veterans Tuition Grant
The program is designed to provide undergraduate tuition assistance to certain children older than 16 and less than 26 years of age who have been Michigan residents for the 12 months prior to application. Students may receive scholarship assistance for up to four academic years for a total of up to $11,200. Awards are for an academic year with the amount determined by the student's enrollment status. Full-time students can receive up to a maximum of $2,800 per academic year. Additional information and eligibility requirements are available on the CVTG Fact Sheet.

Detailed information about Michigan student aid programs is available at www.michigan.gov/ssg. You can also email mistudentaid@michigan.gov.

Fostering Futures Scholarship
This program provides scholarships to students who have experienced foster care in Michigan on, or after, age 13. Students must also demonstrate financial need to qualify. Additional information is available on the FFS Fact Sheet.
Outside Resources

Along with the suggestions below, we encourage you to check with your employer or your parent's employer(s) for scholarship opportunities. Deadline dates vary, so check early to be sure to be eligible.
Scholarship Search Engines

These scholarship search engines provide a variety of scholarships for everyone.

Scholarships.com – Set up an account and search millions of scholarships
College Gold – A variety of scholarship opportunities for everyone
Fastweb – Set up an account and search millions of scholarships
Cappex – Find scholarships available from various sources
Discover – Search 3 million scholarships worth more than $18 billion
Sallie Mae Scholarship Search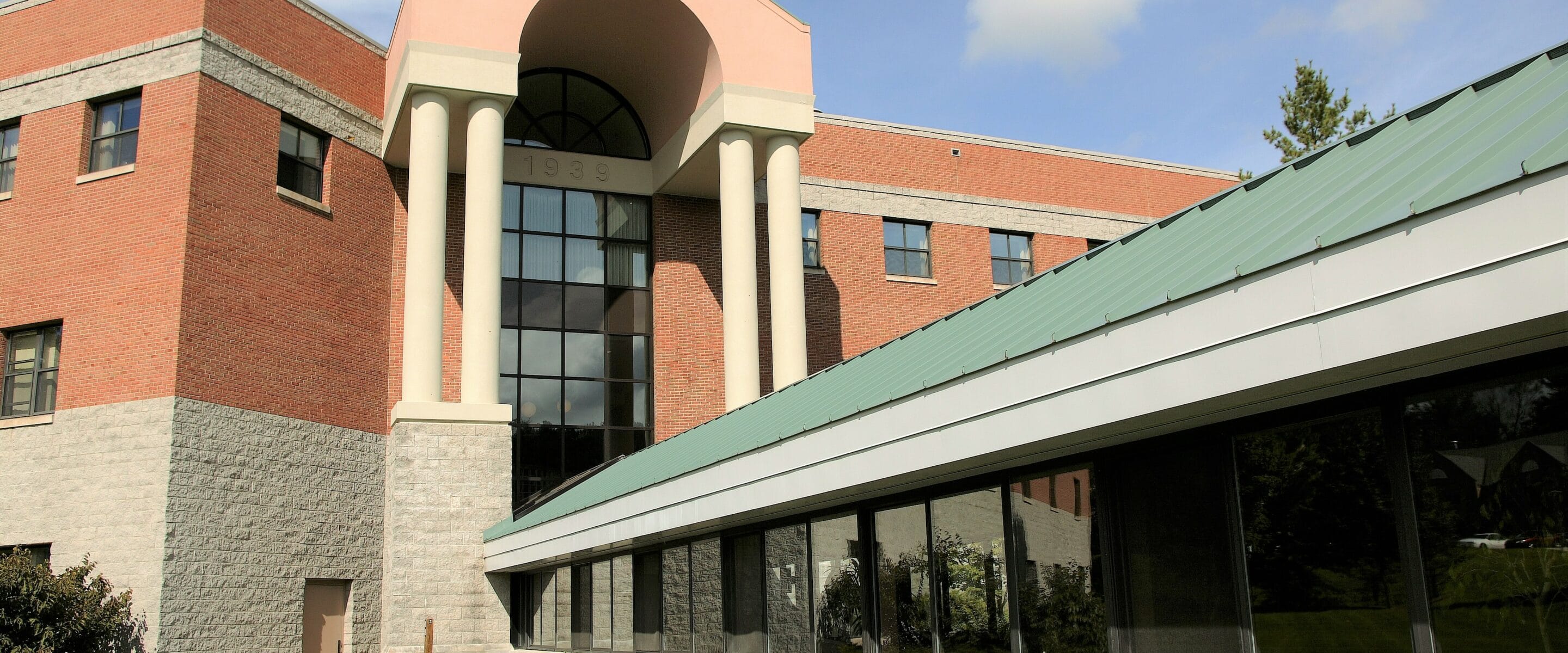 "Our son, Ricardo Alfaro, graduated from Kuyper with a business leadership degree, an excellent academic education, and a very strong spiritual foundation. We are grateful to God and Kuyper."

Nohemy de Alfaro

Santa Tecla, El Salvador