Build A Strong Foundation
Academics at Kuyper
Your education at Kuyper will lay the foundation for your future. Because all of our academic programs are biblically integrated, you will build a strong understanding of the Bible and Christian theology. This will help you discern what God is calling you to do and equip you, both personally and professionally, to do it.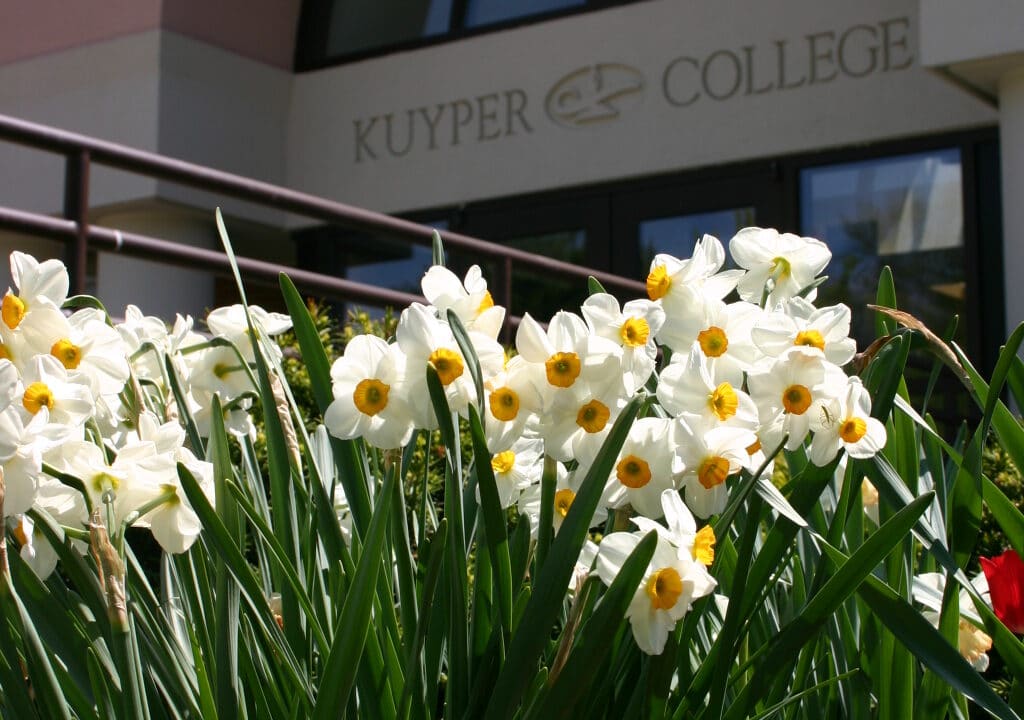 Majors & Programs
Every program at Kuyper College is taught by professors whose goal is not only to help you mature academically, but spiritually and personally as well. They will walk alongside you, helping you to develop a strong academic and biblical understanding and a Christian worldview.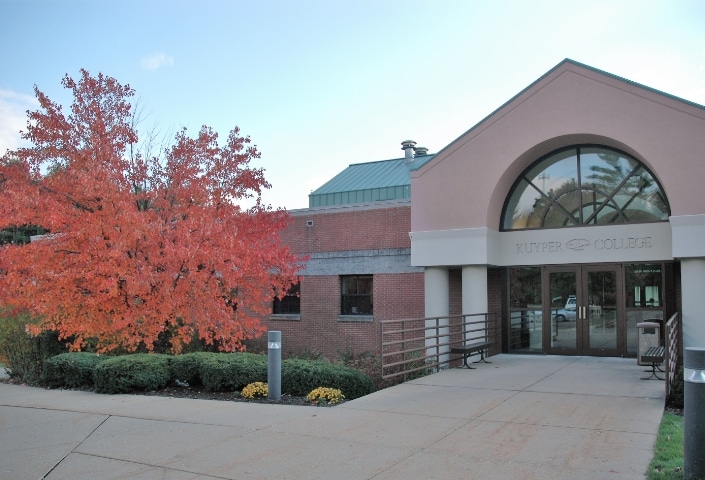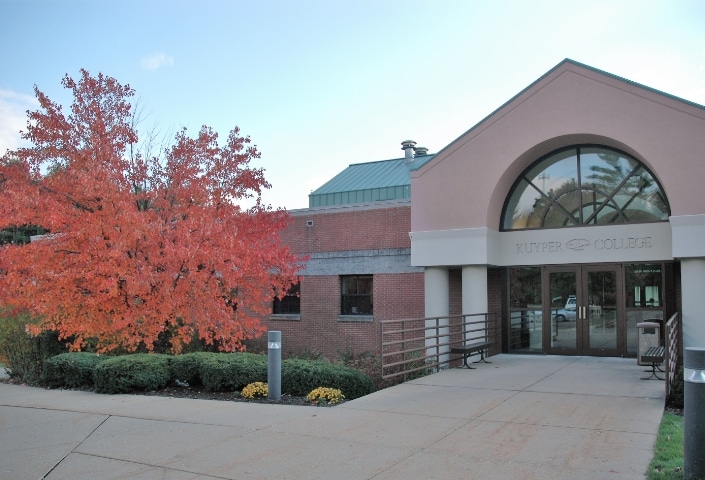 100%
Of faculty have or are practicing in the field they teach
50+
Number of countries where Kuyper graduates are serving in ministry or professionally
100%
Of students participate in internships or practicum experience
11:1
Kuyper's student to faculty ratio
Academic Information
At Kuyper, our academic program is more than a curriculum. Following is more information.
Biblical Integration
A major component of a Kuyper education is our intentional program of integration of the Bible not only in your academic programs but in every aspect of your college experience. Through it, you will be able to discern your spiritual gifts and will mature in the understanding of your identity in Christ. Ready to live a vibrant life of service to others.
Double Major
Without adding cost or extra time, you have the option of graduating with a double major. As part of the Kuyper curriculum, all students must take 21 credits of Bible and theology. By adding a few more credits within the electives category, a student can graduate with a double major—one in their major of choice and another in Bible and theology.
Kuyper Accreditation
Kuyper College is approved and regulated by the Department of Licensure and Regulatory Affairs of the state of Michigan and is authorized to offer master's, bachelor's, and associate degrees as well as diploma and certification programs. Kuyper is accredited by the Higher Learning Commission and the Association for Biblical Higher Education.
Zondervan Library
In a world of continuous information flow, we'll help you understand that success is achieved not just by accessing information, but by the effective use of that information. To that purpose, the Zondervan Library staff will serve you by actively seeking to understand your course requirements, evaluating available information, and responding quickly to your changing needs and requests.
Internships
In partnership with nationally recognized organizations and ministries, out-of-classroom learning is a key component of studies at Kuyper—giving you hands-on involvement as you apply the principles you've learned in the classroom. Through a field internship, you will face the challenges of working in your profession and graduate with real-world experience and a strong résumé.
KuyperWorks™
KuyperWorks™ is a program of study that connects what is learned in the classroom to what is learned in a working environment. The program guarantees on-and off-campus jobs for resident students, providing workplace and career readiness skills for post-graduation employment. You will graduate with both an academic transcript and a work transcript, giving you an edge in today's job market.
Academic Calendar
The academic calendar will help you find information on semester start-end dates, exam and advising dates, schedules for adding and dropping courses, holidays, and events happening throughout the academic year.
Academic Catalog
The Kuyper catalog is packed with information that will make your college experience easier. It contains information on majors and minors, curriculum, courses, policies, financial aid, student services, and faculty.
Faculty Directory
Get to know Kuyper's faculty members, learn about the courses they teach and their credentials, and find their contact information, which as a student, they'll encourage you to use any time you need to connect with them.