Championing Education and Service: Honoring the Elenbaas Family's Contributions to Kuyper College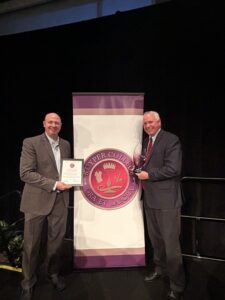 Since the 1970s, Jack Elenbaas and the Elenbaas family have been dedicated friends and supporters of Kuyper College and the wider Kuyper community.
Jack served on the Kuyper board for nearly two decades. During that time, he chaired the New Beginnings Campaign, which raised the funds for building the current Kuyper campus. In the decades since, the Elenbaas Family Scholarship Endowment has helped make a Kuyper education possible for over 200 students.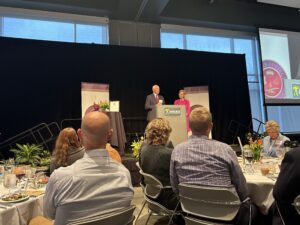 In honor of this impact, Kuyper College presented members of the Elenbaas family with the 2023 Kuyper Service Award at the annual Spring Celebration Gala in April.
Recipients of the Service Award are those who have exhibited the spirit and work of the College's mission statement through life-long service. Whether they are faculty, alumni, or friends of the College, all have demonstrated a dedicated vision to share the love, hope, and Word of Christ throughout His creation.
"By accepting this award, recipients set an example of dedication and humility in service that's a great example for all of us," said Kuyper's President, Dr. Patricia Harris, who conferred the award that night.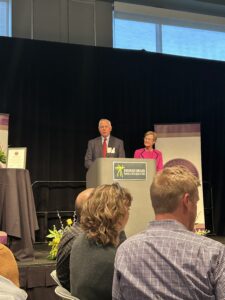 After earning bachelor's and master's degrees in chemical engineering from the University of Michigan, Jack, who passed away in 2012, worked for most of his career at the Michigan Consolidated Gas Company. Following his retirement, he became a consultant and investor in Michigan's oil and gas industry.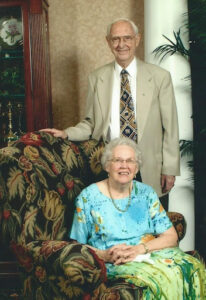 Jack and his wife Eleanor, who joined him in heaven in 2022, were blessed with four children, 11 grandchildren, and 12 great-grandchildren. Together, they cultivated a multi-generational commitment to sharing the love of Christ, the encouragement of His Word, and the hope of his presence to both the College and the community.