Equipped to Thrive: Empowering the Hispanic Community
Ricardo Alfaro knows how difficult it can be for members of the Hispanic community, especially recent immigrants, to thrive in the United States. "I grew up in El Salvador, so life in America was a big adjustment," he said. "Right now, times are hard for everyone. When you don't know the language, how to navigate the government, or things like that, it makes it even harder."
After graduating from Kuyper College in 2021 with a degree in Business Management, Alfaro knew he wanted a job that would allow him to serve the Hispanic community. He found it working for The LIBRE Initiative, a nonpartisan, nonprofit grassroots organization dedicated to amplifying Hispanic voices in the U.S. 
LIBRE has chapters all over the country and works to educate, empower and engage Hispanics to reach their full potential, so they can thrive and contribute to a more prosperous A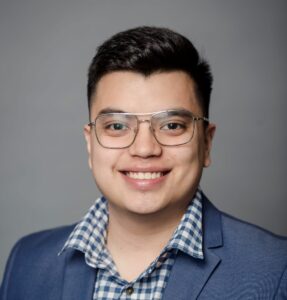 LIBRE partners with individuals and institutions on things like fundraising or sourcing gathering spaces and being a non-partisan organization also offers extended opportunities for community partnerships. "We're happy to work with anyone, regardless of their politics. We don't care where you fall on the political spectrum, as long as you align with our values," Alfaro added. 
merica. Alfaro described LIBRE's mission simply as helping Hispanics "make a difference in society."
The organization accomplishes its goals in two ways: providing educational opportunities and promoting dialogue about issues relevant to the Hispanic community, such as educa
tion, immigration and criminal justice reform. "These two branches concentrate on different things but work towards that same goal," Alfaro said.
This includes things like teaching classes on learning English or obtaining a driver's license, as well as organizing action on policy issues. "We're a non-partisan organization," Alfaro emphasized. "So that means we focus on specific issues rather than promoting a particular political party."
Alfaro said his Kuyper education has prepared him well for the work he is doing now. "I really appreciate how Kuyper teaches you to see God's activity in every sphere of life," he said. "We, as bearers of His image, can make an impact in any area and honor Him with whatever we're doing. Learning that really helped me realize what I'm capable of."