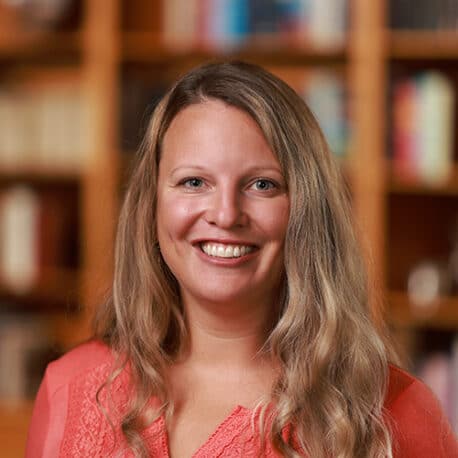 Dr. Andrea Fryling
Registrar
A.A. (Grand Rapids Community College, 2006)
B.A. (Grand Valley State University, 2008)
M.A. (Nothern Illinois University, 2010)
Ph.D. (Northern Illinois University, 2017)
Dr. Fryling completed her A.A. from Grand Rapids Community College (GRCC) in 2006 and her B.A. from Grand Valley State University (GVSU) in 2008. In 2010, she graduated with her M.A. from Northern Illinois University, where she also completed her Ph.D. in 2017. All of her degrees are in English Language and Literature, and she has worked in higher education since 2008, not including her work as a student employee at both GRCC and GVSU. She has served as teaching faculty for most of her career, and she now serves as the College Registrar at Kuyper.
Dr. Fryling's Ph.D. fields of expertise include African American literature and contemporary American literature. She also has over 14 years of experience as a writing coach and editor. She has taught rhetoric and composition; communication; literature; master's research methods; and doctoral studies courses. She enjoys teaching and serving students through various roles as she is passionate about student success.
Her role as Kuyper College's registrar enables her to guide students toward their goals and to work with fellow faculty and staff to ensure student success. She uses her experiences in higher education to inform her work and to better serve the Kuyper community.
Get to Know Your Professor
Top 3 favorite books
Favorite vacation place:
Toss-up between Disney World and Destin, Florida
Favorite music artists:
Celtic Thunder, MercyMe, MxPx, and many more
Favorite scripture:
Romans 15:5-6
Three favorite movies:
BBC Chronicles of Narnia
Most Marvel movies
Christmas movies
If you could have a superpower what would it be?
Teleportation
The most important thing you want people to know about you:
I genuinely want people to succeed, and I share joy in their accomplishments.