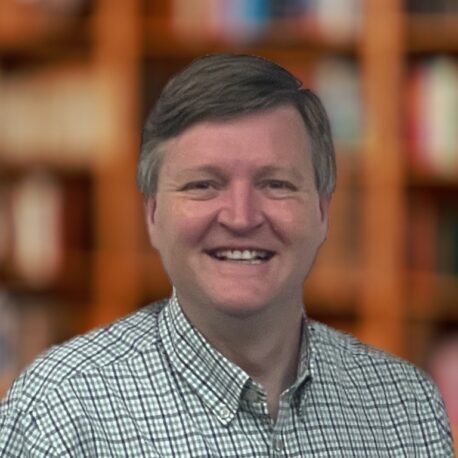 Dr. Tim Howerzyl
Assistant Professor of Theological Studies, Graduate Program Director
B.A. (Calvin College, 1995)
M.Div (Calvin Theological Seminary, 1999)
Ph.D. (Fuller Theological Seminary, 2015)
Dr. Howerzyl is passionate about helping students "grow in the grace and knowledge of our Lord and Savior Jesus Christ" (2 Peter 3:18). In his teaching and mentoring he has a special interest in helping students see their place in the kingdom of God and how their lives–in whatever way God calls them–can be part of the mission of Christ for the world. Dr. Howerzyl teaches theology and ministry courses as well as directing the Master of Ministry program at Kuyper.
Dr. Howerzyl has served as a pastor in the Christian Reformed Church for 17 years, serving congregations in Illinois, Michigan, and most recently among the Navajo people of Gallup, New Mexico. As a theologian, he has a special interest in conceptualizing and contemplating the beauty of the saving work of Jesus on the cross, as well as how that salvation is actualized in believer's lives. 
Dr. Howerzyl is married to his wife, Heidi, and they have two children, Sarah and Henry. Dr. Howerzyl grew up along the Front Range of Colorado and loves getting back to his home state to visit his family and enjoy time in the mountains. He enjoys camping, hiking, fly fishing, woodworking and architecture. 
GET TO KNOW YOUR PROFESSOR
Top 4 favorite books
The Bible (obvious choice, but it is!)

Cannery Row

, by John Steinbeck (and most anything else by Steinbeck)

Lord of the Rings,

by J.R.R. Tolkien

Tie between

Gilead

, by Marilynne Robinson and

Death Comes for the Archbishop

, by Willa Cather
Favorite vacation place:
Colorado's high country
Favorite music artists:
U2, REM, Rich Mullins, They Might Be Giants
Favorite scripture:
Psalm 34
Three favorite movies:
Star Wars

The Princess Bride

Joe Versus the Volcano
If you could have a superpower what would it be?
The ability to fly
The most important thing you want people to know about you:
Jesus is Lord!