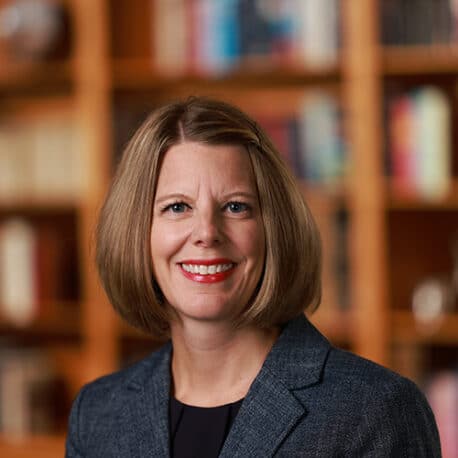 Jennifer Colin
Assistant Professor of Social Work, Social Work Program Director
B. A. (Taylor University, 1996)
M.S.W. (Grand Valley State University, 1998)
M.Ed. (Grand Valley State University, 2012)
M.E.D.L. (Central Michigan University, 2016)
Professor Colin earned a Bachelor of Arts in Psychology from Taylor University and a Master of Social Work from Grand Valley State University.  Out of graduate school, she served as the director of a maternity home for single mothers and a therapist at several Alpha Women's Center locations.  Six years later she transitioned into school social work which led to work as a school counselor, and eventually as a school administrator in two West Michigan charter school districts (as well as two additional Master's degrees in the process).
In 2021 she followed God's nudging to apply for her current position at Kuyper College– Assistant Professor of Social Work and Program Director. She is amazed to learn how her varied past experience has contributed to her current work and excited to see how God will use her in this role. She loves teaching social work because of its person-in-environment focus and the ways it can make a difference in the lives of others.  After spending almost two decades in the public school system, she is also grateful for the privilege of sharing how God's Word speaks into the field of social work. 
Get to Know Your Professor
Top 3 favorite books
(It's impossible to pick just three, but here are three that have impacted my life.)
Favorite vacation place:
Tennessee
Favorite music artists:
77s, Steve Taylor, They Might Be Giants, Harry Connick, Jr., Mary Chapin Carpenter, Simon & Garfunkel, Rich Mullins, Switchfoot, The Art of Noise
Favorite scripture:
I Peter 5:7
Three favorite movies:
(I'm a huge movie buff, so there is no way to pick three, but I'll try!)
Amadeus

Pretty in Pink

Karate Kid
If you could have a superpower what would it be?
Time travel
The most important thing you want people to know about you:
I love God, love to laugh, and love to learn.