Helping Business Leaders Flourish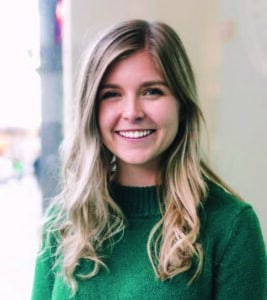 Sometimes, God directs our lives down paths we could not have predicted for ourselves. Samantha (Jansma) Sleeman (2019) and Seth Morgan (2019) know this well. After graduating from the business leadership program at Kuyper, both forged careers in different places than where they find themselves now. "About this time last year, I was working as a project manager at Steelcase," said Samantha. "Since graduation, I had been steeped in the marketing world. I started out at a firm in Grand Rapids before moving back home to Massachusetts to work for a credit union," Seth recalled. Before long, however, they would both have the opportunity to follow God's direction to a company called Unleashed CEO.
Unleashed CEO is a company committed to helping other business leaders flourish through coaching, consulting and outsourci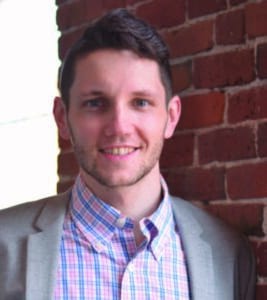 ng. "We partner with CEOs to help them get clear on who they are, where they're going, and create the right team structure to help them accomplish their goals," said Samantha. Seth added, "We help business leaders think about their companies holistically and make changes to continue to grow." The idea is to help company owners solve problems and build healthy, functional team cultures so they can use their businesses to positively impact the world.
Both Seth and Samantha feel that God has led them to their current positions. "I loved my job at Steelcase; I could not imagine myself leaving. But I didn't want to put God in a box," Samantha said. When a friend reached out with an opportunity to become the Chief Operating Officer for Unleashed CEO, she felt that taking that job was the right decision. She added, "The Lord was calling, and I had to step out in obedience and do that." Later on, she was able to connect her former classmate, Seth, with an opportunity at Unleashed CEO as well. "I was looking for a job that was a bit more focused on helping people. It was just a natural, great fit," he said.
Their time at Kuyper College prepared Samantha and Seth well for their roles at Unleashed CEO. "One of the most formative classes I had at Kuyper was on communication," recalled Seth. "I learned about taking in information and listening to understand, not listening to respond." Samantha added, "I use a quote from that class on an almost weekly basis. Our professor would say that 'Communication is all about mutual understanding.' If you don't have mutual understanding, you have not communicated properly." This kind of communication with their clients and coworkers allows them to serve more effectively.
One of the best parts of working at Unleashed CEO, according to both Samantha and Seth, is the company's core values. "Our core values and our vision are not explicitly religious, but they are definitely informed by the Christian faith that our founders and many of the employees here share," Samantha said. "We sometimes like to call it 'undercover discipleship.' We know we're showing up and performing, not to earn anything, but to glorify God with our unique talents and abilities, and our clients see that." Seth emphasized, "We show up every day with excellence, keeping in mind who it is we're serving and why."