Kuyper Celebrates its 84th Commencement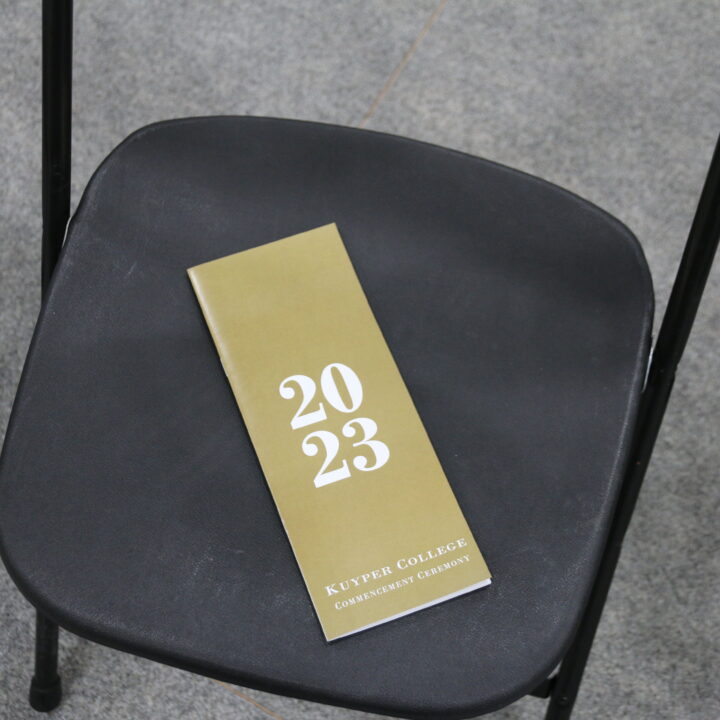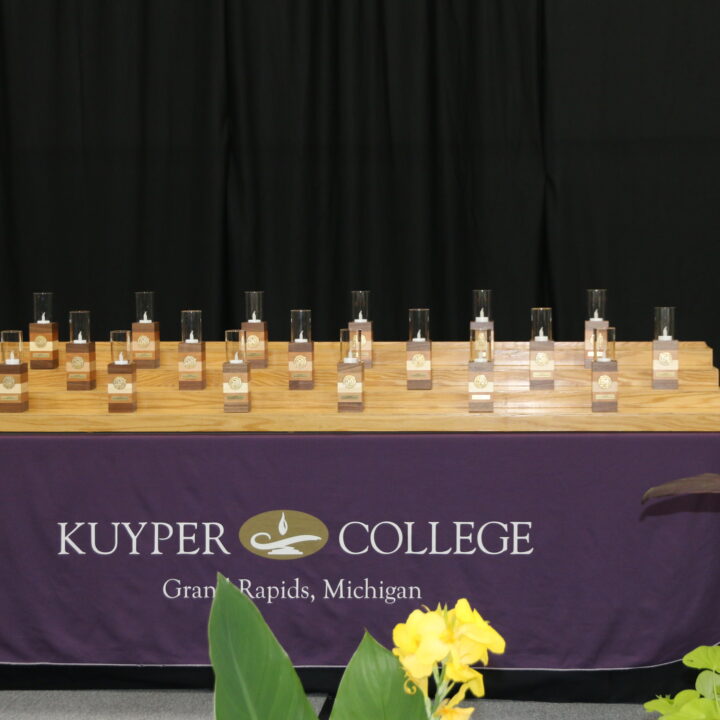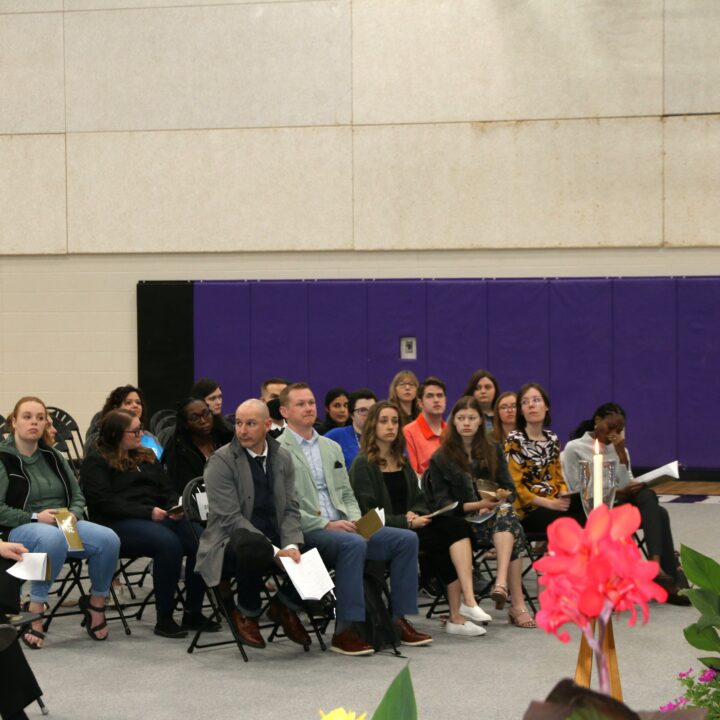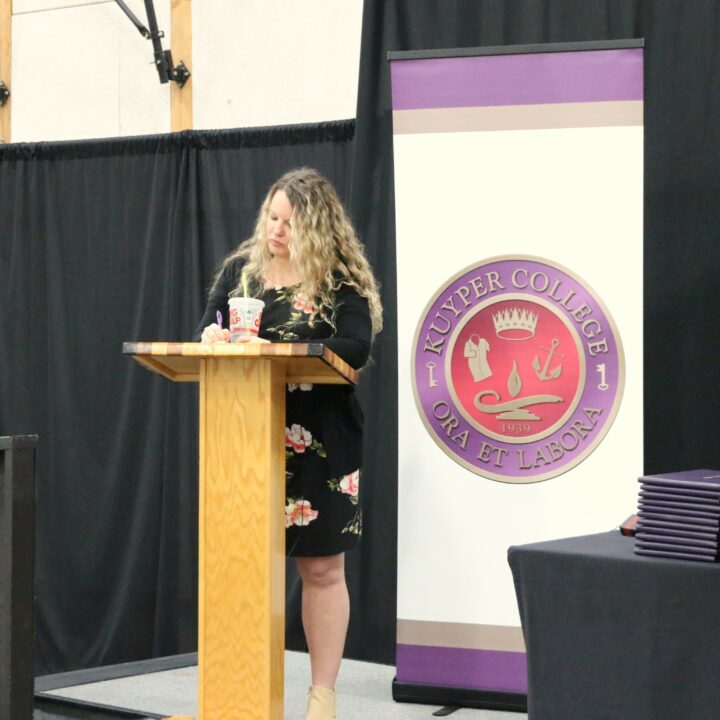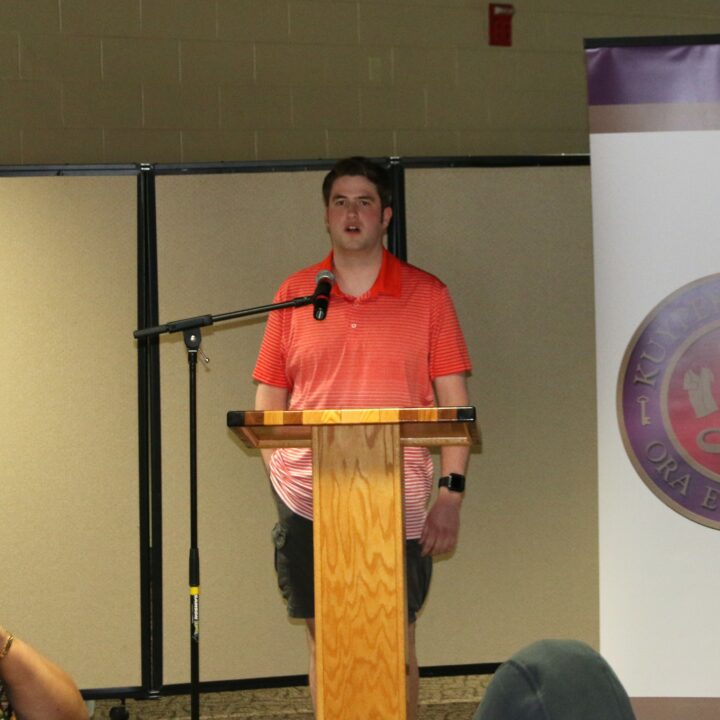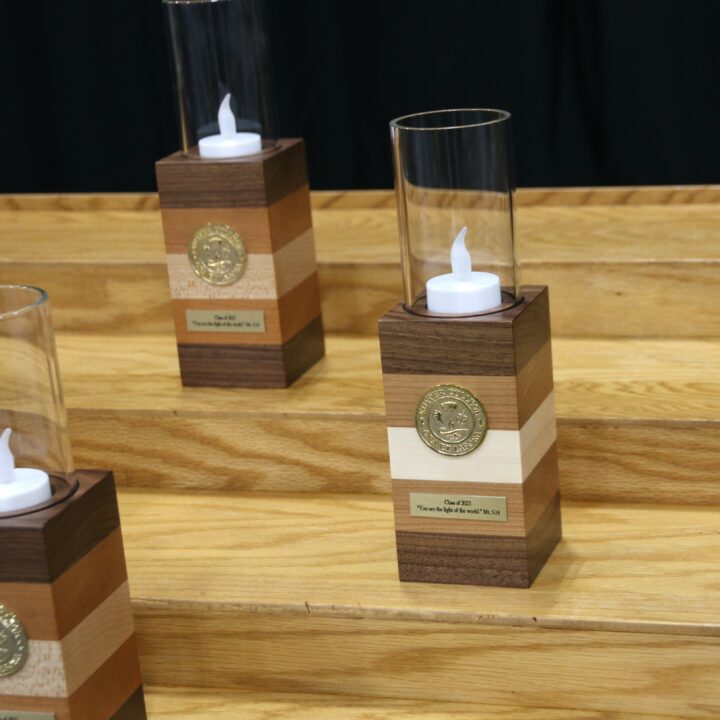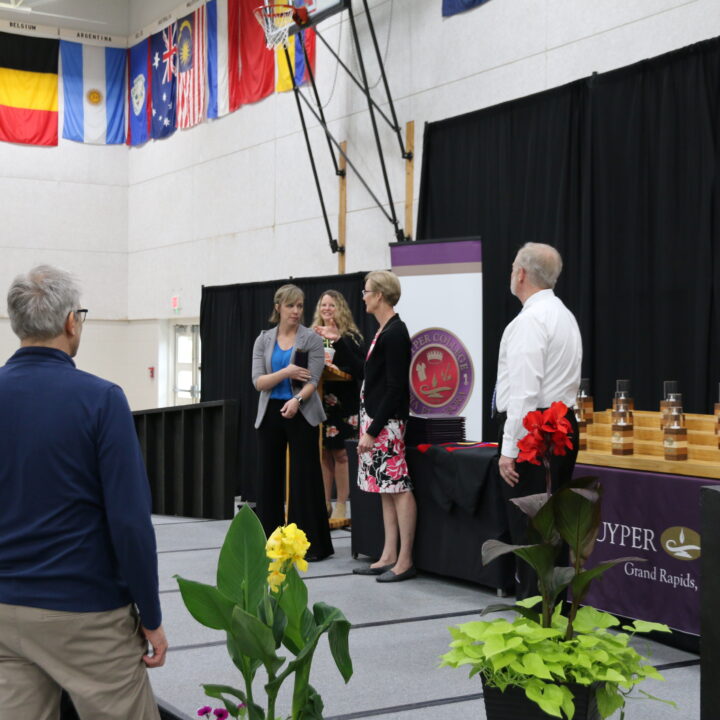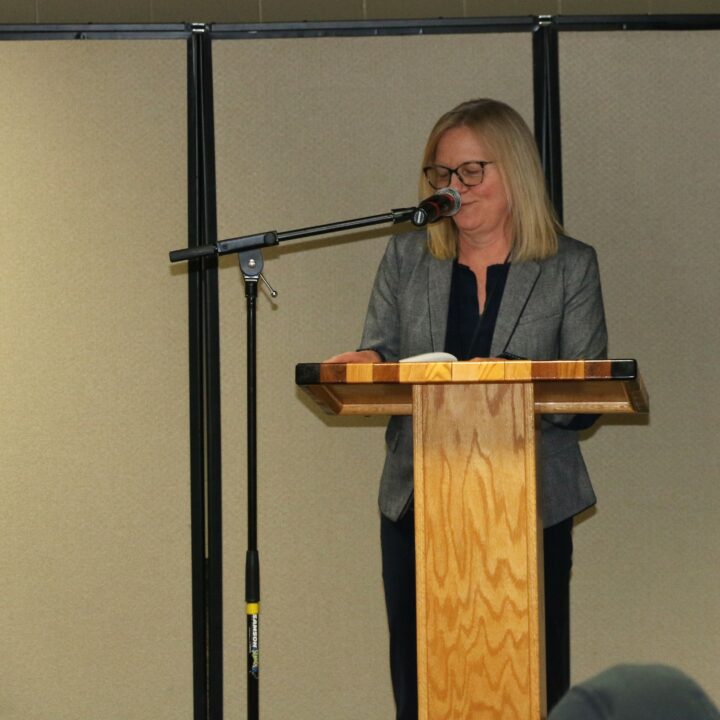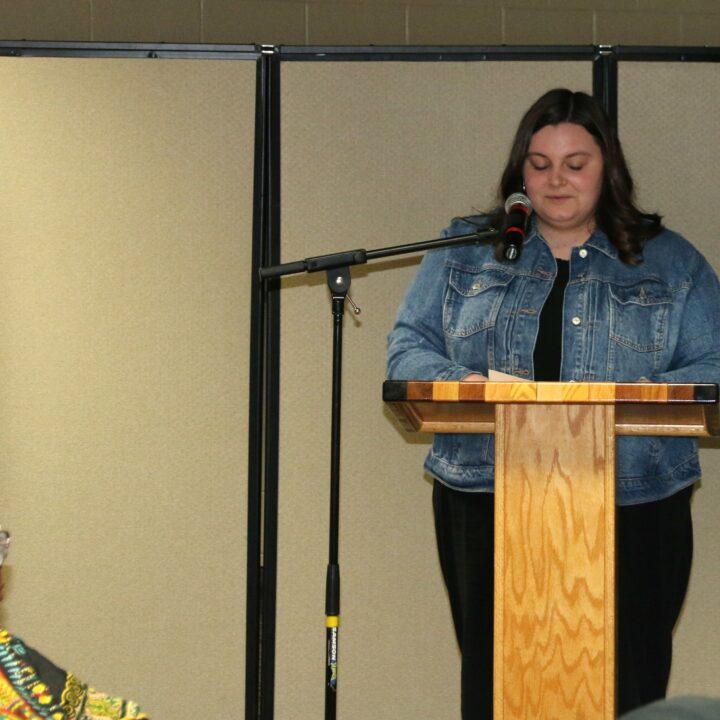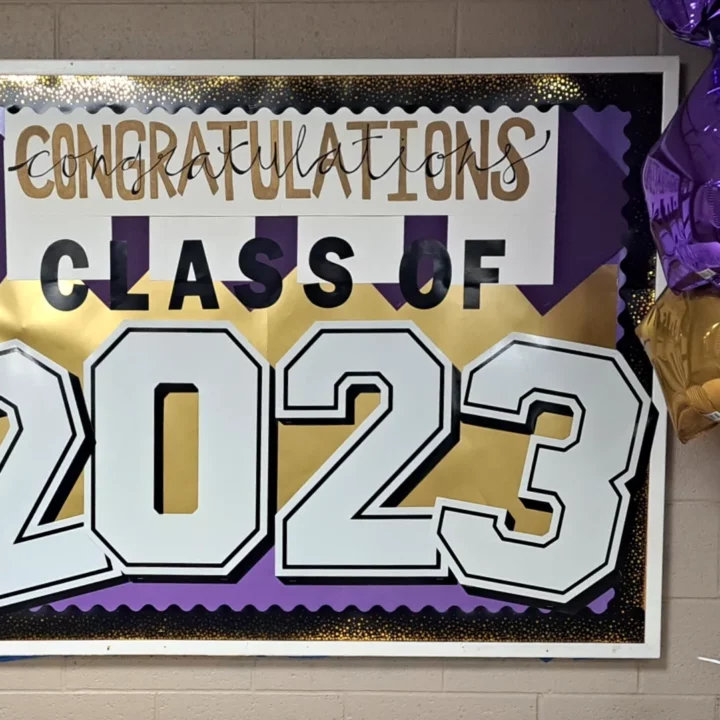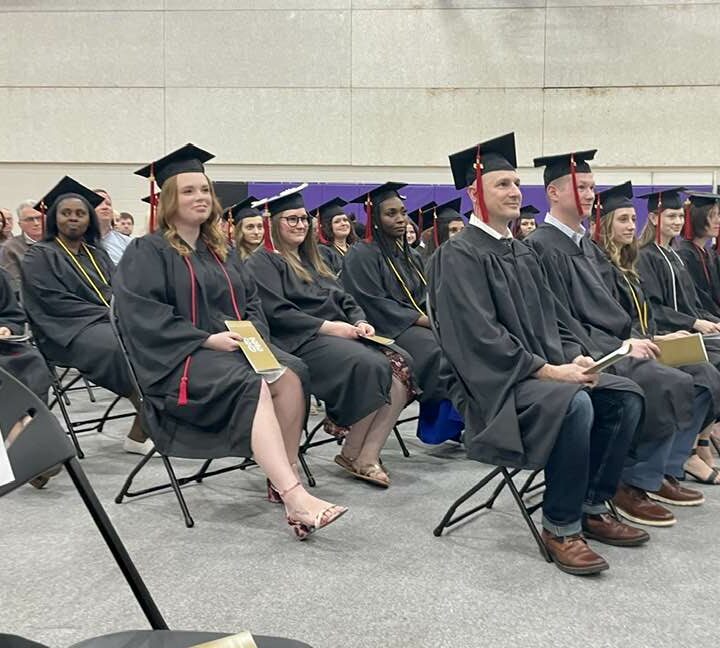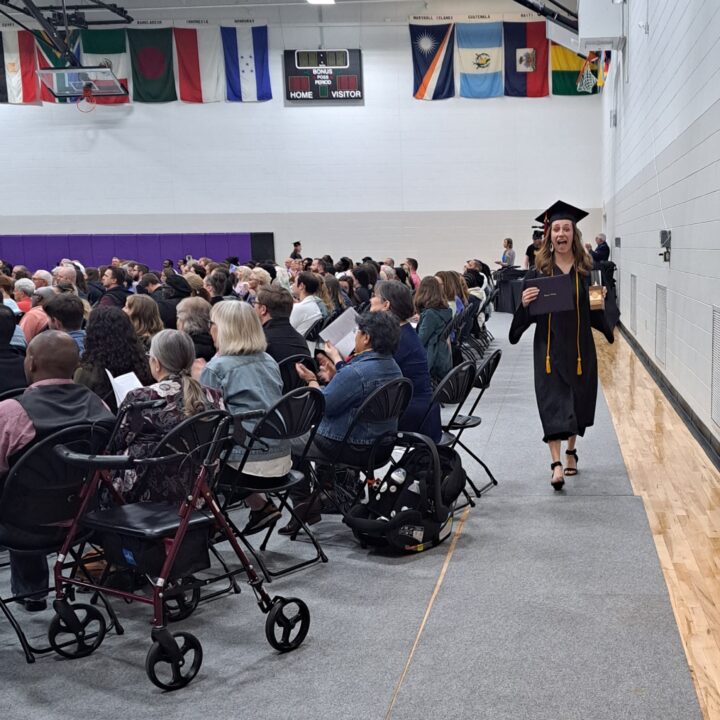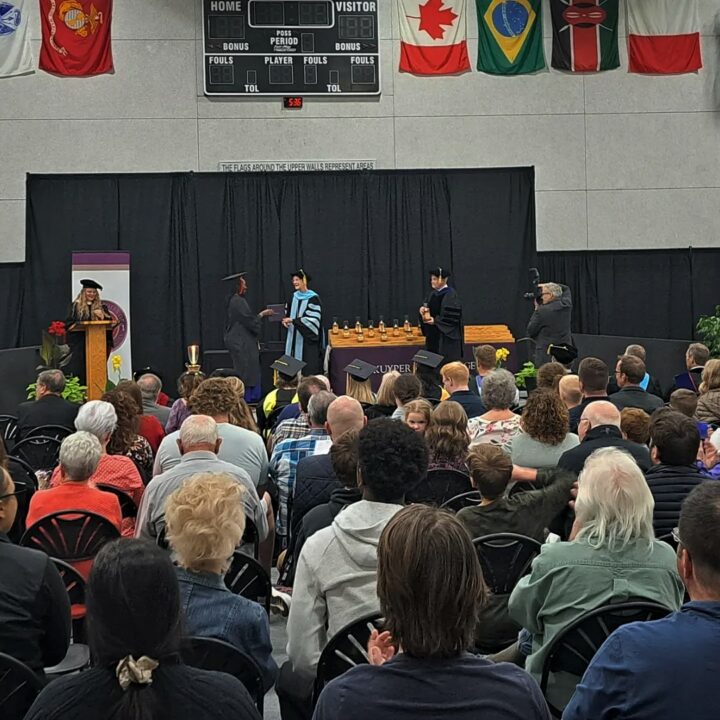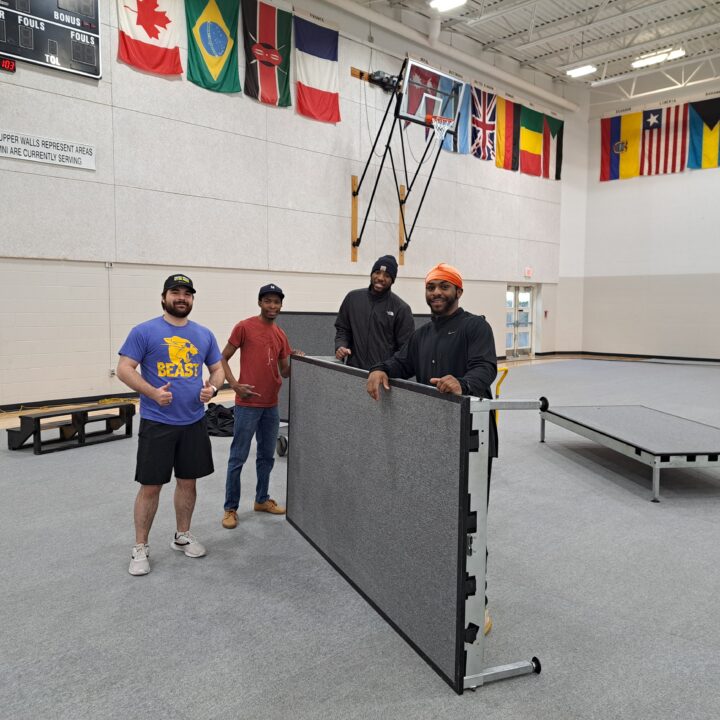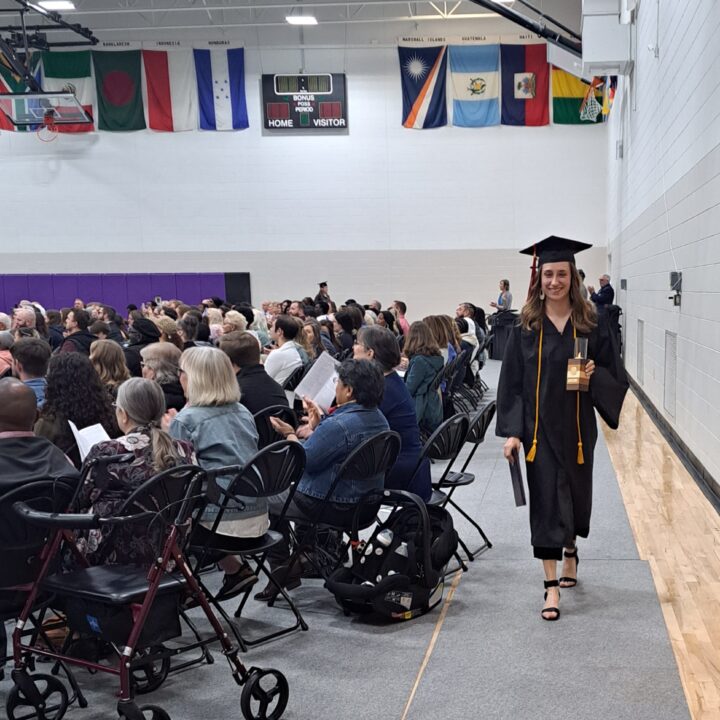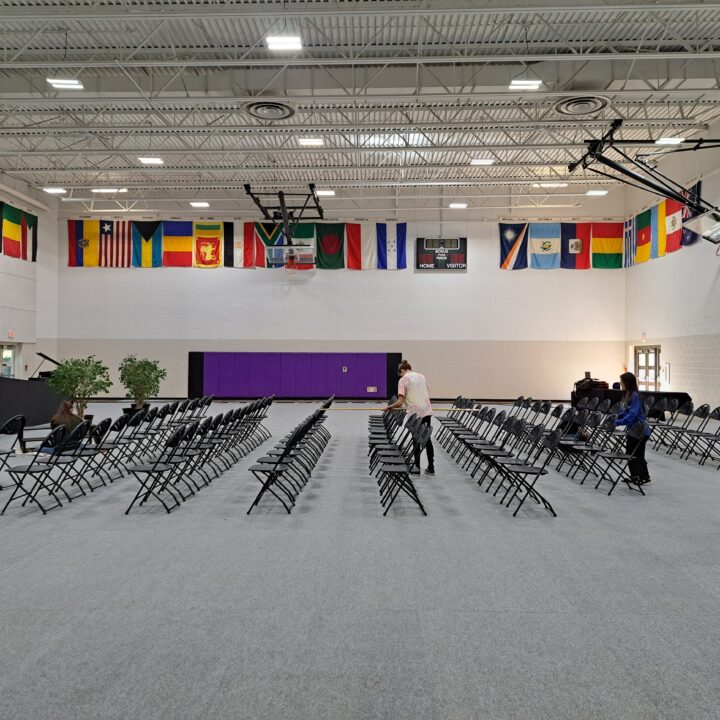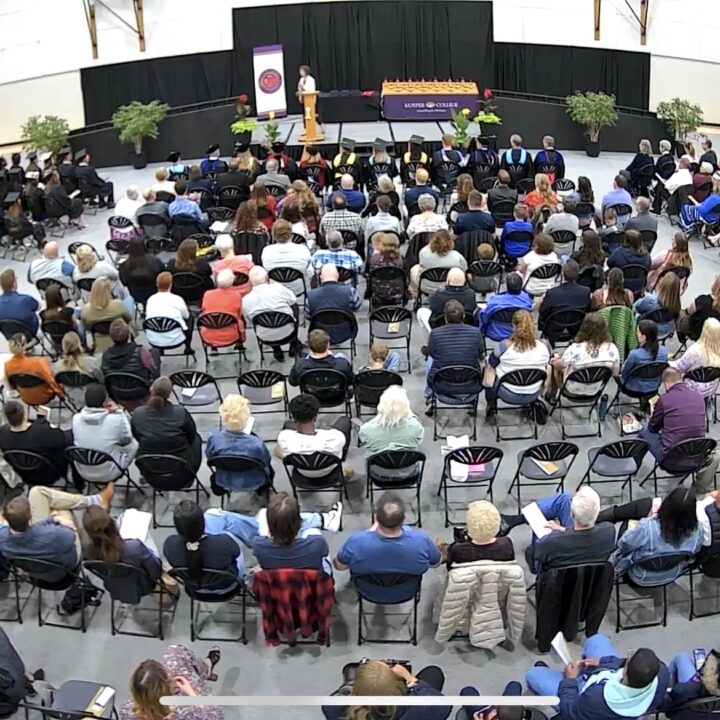 "Now what?" Pastor Jessica Kuncaitis asked the Kuyper College class of 2023.
She spoke to the graduates, together with their family and friends, who gathered in the Boonstra Gym on April 28 to celebrate Kuyper's 84th Commencement. 
"Some of you know exactly what you're going to do when you leave here tonight – you have the next days, weeks, and months laid out — and some of you don't know what you're going to have for dinner tonight," Kuncaitis said, to the sounds of laughter from the audience. 
After graduating from Kuyper in 2011 with a degree in Religious Education, Kuncaitis became a successful hair stylist, married and had three children, and started a nonprofit organization. 
All the while, she felt God calling her to become a pastor, though she kept pushing that nudge away. Eventually, Kuncaitis could ignore her call no longer. She enrolled in Kuyper's Master of Ministry program, took a position at her church, was ordained and now serves as Pastor of Outreach and Discipleship at inSpirit Church in Byron Center. 
Reflecting on her season of uncertainty, Kuncaitis reminded the class of 2023, "What is impossible on Earth is possible with God. He has a plan for your life and will bring it to completion, even if you might not be able to see how right away." 
That theme of providence infused a Commencement Day that was filled with many memorable moments. 
It began with sweet treats at the Commencement practice where students gathered mid-morning in the Kuyper gymnasium. There a crew of familiar Kuyper faces – President Patti Harris; Dr. Andrea Fryling, Registrar; Dr. Tim Detwiler, Academic Dean; Alyssa Blom, Executive Assistant to the President; and Lisa Rusticus, Manager of the Annual Fund and Alumni Relations – walked the soon-to-be graduates through what the ceremony would look and feel like.
After the day's details had been thoroughly covered it was time for the Commencement luncheon, including remarks by two students and by longtime professor Dr. Lisa Hoogeboom, who is transitioning from fulltime status to adjunct status as a result of her move to the east side of the state.
President Harris began by reading Romans 12 – the guiding chapter for the 2022-23 academic year – one more time for the graduates, telling them "These are words for all of us, and I hope they continue to speak to you wherever you are."
Glenn Cloud was one of the two students who spoke after lunch, and he recalled his early days on campus and some of the difficulties he had adjusting to the academic pace of college.
"But I began to prioritize homework, and grades, and I grew in ways I didn't think I could achieve in high school," he said.
He recalled Kuyper classes that made a life-changing impact, classes where he learned to love wisdom and where he came to better understand what it might mean to minister in a post-modern world. 
Maddie Zeeryp sounded similar notes in her remarks.
"I have experienced so much growth here," she said simply. "I have grown in my competencies as a social worker, my internship experiences have taught me how to interact with my clients, I have grown spiritually with a deeper understanding of who God is and everything has pointed me back to the true vine, so I can now go out and bear much fruit."
Dr. Hoogeboom spoke about her time at Kuyper as not just a professor but also a student, who came to the College for one year after completing an undergraduate degree at Calvin. She recalled not just the emphasis on sharing the love of God with people but where that emphasis had its foundation.
"For a wonderful year we were saturated with Bible," she said. "We learned how to love people who are different from us and share the love of God with them."
In 2006, she returned to Kuyper as a professor and later her three children all became Kuyper students.
"Graduates, we have been blessed by this place, a place that encourages us to passionately love people," she said. "We have been steeped in the Bible here and surrounded by people who love God, whose hearts hurt for the world and who just want to serve in some way. What you have had here is a precious experience you can share with others."
A few hours later, the Class of 2023 heard similar words from President Harris at the ceremony.
"There are 84 years of alumni just like you who are shining Christ's light brightly into every corner of this world. You are surrounded by a whole cloud of witnesses, so stay encouraged," she said. 
She exhorted them to remember that they are blessed by the love and grace of God the Father to share the good news of Jesus Christ and empowered to do so by the Holy Spirit.
"Go and shine Christ's light boldly into every square inch of this world, doing justice, loving mercy, and walking humbly as you serve God and others. Congratulations, class of 2023!" she said.