Kuyper College Approved To Offer Online Learning Courses and Programs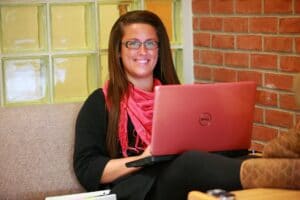 The Higher Learning Commission (HLC) has approved Kuyper College to offer online education courses and programs.
Kuyper is accredited by the Association for Biblical Higher Education and by the Higher Learning Commission, the latter occurring in 1995. The accreditation guarantees that students who complete courses at Kuyper College can transfer credits to many other colleges and universities and the same will be true for online education offerings.
Kuyper President Patricia Harris said online education will be undergirded by the same robust educational philosophy that supports in-person learning.
"Learning is holistic," she said. "At Kuyper we believe that all of life involves learning. What we do in the classroom strengthens students' ability to serve beyond the classroom. Distance learning will fit right into the educational frameworks that have guided us for many years now. It's exciting to envision how we will be able to use distance education to bring Kuyper to people around the world."
For Dr. Tim Detwiler, Kuyper academic dean, the approval is cause for celebration.
"It's gratifying to be approved and start to offer programs to students beyond the physical Kuyper campus," he said.
Online education, Detwiler added, fits the college's strategic plan and also positions the college to be an option on what he called "the pathway of the future" for higher education.
"It also provides openings for Kuyper to compete in new educational markets and complements the college's efforts as a Work College," he said.
Kuyper is looking at a number of different program options for online learning, including courses in biblical and theological studies, things such as specialized ministry seminars and even microcredentials – short and focused courses that help workers ramp up specific and specialized skills. 
Delivery vehicles for Kuyper distance education will not be one-size-fits-all and could include synchronous and asynchronous online courses, webinar-format offerings, podcasts and more. The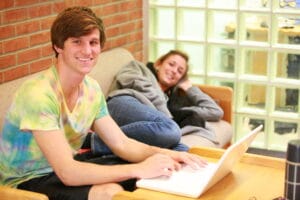 college will also be expansive with its vision for online education audiences, including traditional undergraduates, graduate students and adult learners.
Seeking approval to offer programs online began a few years ago, pre pandemic, and then during the pandemic all institutions were able to provide online education through national emergency waivers from the federal government. That experience, Detwiler said, solidified even further Kuyper's desire to complement its current on-campus curriculum with new ways of learning.
"We offer a very relevant and biblically grounded education at Kuyper," he said. "A Kuyper education helps students discern God's call for their lives. We fully expect that our online education offerings will be equally transformative."