Kuyper's Carnival at the Ballpark
On October 1st, friends of Kuyper College gathered at the LCMU Ballpark for the second ever Carnival at the Ballpark. This night of fun, food, and friendship welcomed faculty, alumni, family,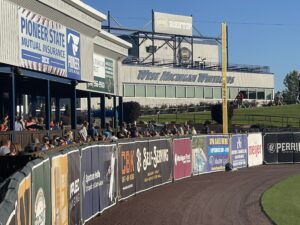 students and more. Attendees were able to enjoy the rare experience of having the ballpark all to themselves, as it was reserved exclusively for the Carnival. 
The idea behind the event was to build community among friends of Kuyper College by creating an atmosphere where they could gather together and have fun. "My favorite part was how intergenerational the Carnival was," said Lisa Rusticus, who was at the helm of the event. Everyone, from grandparents to their grandkids, was able to participate in the life of the Kuyper College community. Whether they were prospective students or seasoned faculty, there was something for everyone to enjoy.
Attendees could choose among classic carnival activities, such as balloon animals and face painting, as well as popular lawn games like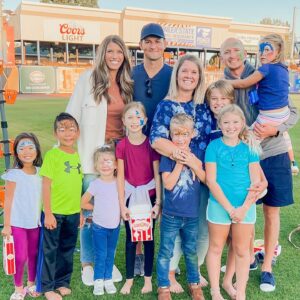 cornhole and unique activities like laser tag. Since no carnival is complete without food, partygoers were able to rest from their fun while enjoying fare from the grill and cooling off with fountain drinks. After guests had played and eaten to their hearts' content, the field was cleared to make way for another special event. The ballpark's big screen featured the movie "Rookie of the Year", during which guests were able to relax in their lawn chairs on the grass.
The Carnival at the Ballpark was made possible through generous donations by sponsors. Those who arrived with a sponsor ticket also received entry to a private reception, held in the Pepsi Stadium Club at LCMU Ballpark. Inside, they were able to partake in their own appetizers, drinks and fellowship.
The Kuyper community is always grateful for the opportunity to be in community with one another. As one Carnival attendee said, "The Carnival felt like true family time. Family time with our immediate family, but also with our Kuyper family. We enjoyed it very much."