Student to Watch - Isaac de la Rosa
Isaac de la Rosa is entering the homestretch of his Kuyper career – on track to graduate at the conclusion of the fall 2023 semester – and he can't wait for what is next.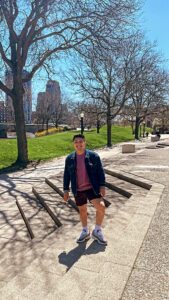 "Kuyper has been a breath of fresh air," he said. "Kuyper College gave me a voice. And Kuyper has fully lived up to my expectations with an amazing group of professors who are passionate about bringing Jesus into our culture."
As a senior in 2018 at South Haven High School, Isaac admitted he wasn't sure about what might be next in his educational journey. But, after taking a gap year, he said the good things he kept hearing about the college 65 miles to his north could not be ignored.
"So many church leaders in West Michigan were what influenced my decision to enroll at Kuyper," he recalled. Those leaders, he added, did not steer him wrong. 
"During my time at Kuyper, I consider myself fortunate to have had professors who genuinely care about their students and the material they are p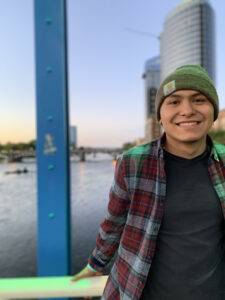 resenting. These professors have brought passion and authenticity to the classroom. I describe Kuyper as a community that lives like a huge family that is focused on helping each other."
Isaac has also appreciated his work experiences as a Kuyper student, including serving as a worship leader at the College for the past couple of years. Although he said juggling studies and jobs can sometimes be difficult, it's also rewarding.
He added: "Thankfully, it has been pretty easy to apply what we have learned in the classroom to our internships and our areas of ministry because of our education at Kuyper."
Though he was raised in the church and a Christian family, Isaac said his personal journey with God started in high school. 
"It was a wake-up call," he said, "and it has been a beautiful journey. Ever since I began my studies and got active in ministry, God has given me things to say and circumstances in which to share His good news. Right now, I am just on the road with God and ready to see how He wants me to serve in His kingdom."