Steve Harrison knows how difficult living a life of service can be.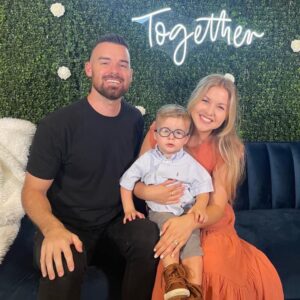 "Serving is good, but serving is tough," the co-director of Young Life Rockford told members of the Kuyper College community gathered in the Vos Chapel on September 19 for a twice-weekly service.
But, he added, there is a secret to serving well. When we maintain a healthy spiritual life, we are better able to serve others. Referencing the familiar story of Mary and Martha found in Luke 10:38-42, he noted several key ways to do so. 
"Just like Mary, before you serve, you have to sit. In other words, if you want to serve God effectively, you have to sit with God patiently," he said. 
Ripples of laughter echoed from the audience as Harrison shared the comical story of his car running out of gas, comparing the maintenance of our vehicles to the health of our spiritual lives. 
"We need to regularly stop at gas stations to fill up our tanks just like we need to regularly stop and sit with Jesus to let Him fill up our souls," he emphasized.
He encouraged his listeners to consider what sitting at the feet of Jesus might look like for them. It could be through meditation and contemplation of Scripture, listening to worship music or any number of other practices, he said, as long as we are refueling spiritually. However, we can't stay in that place forever. 
"After you sit, you have to serve," he said. 
Though the Bible doesn't tell us much of what happened after Jesus praised Mary for sitting at his feet, He certainly would've directed her to get up and be of use to others eventually, Harrison noted.
"Just like the way our cars are designed to routinely refuel at gas stations but not to stay there, you and I are not meant to just sit at Jesus' feet all day, every day. We're called to get up, and we're called to serve," he told attendees.
This doesn't mean we need to take every service opportunity that comes our way, Harrison clarified. 
Even Jesus declined at times, opting to rest instead. But it does mean we need to serve somewhere. 
"So, this is God's question for you today," Harrison asked the audience, "Are you going to follow Jesus and serve?"