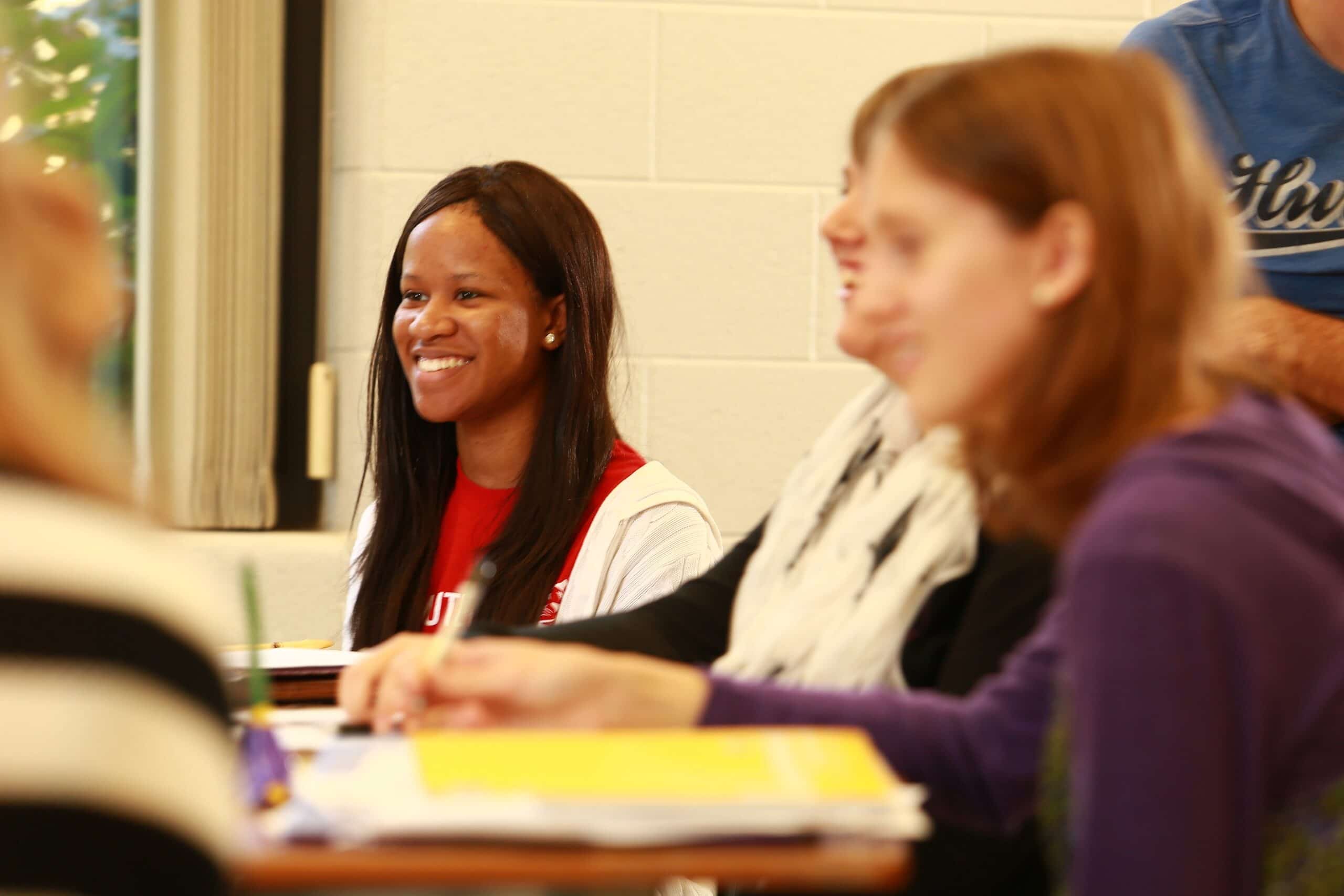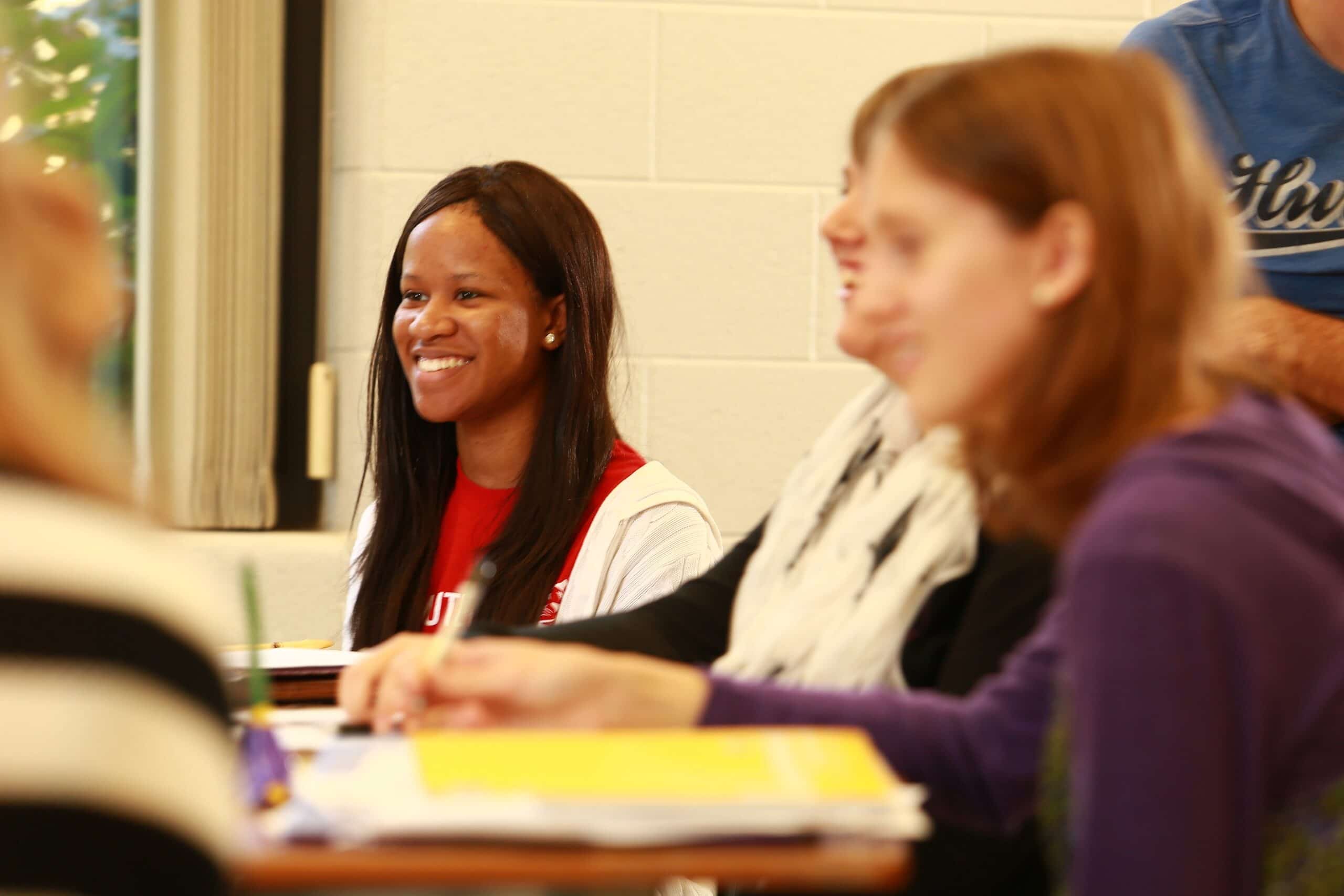 Beyond Traditional Boundaries
Degree Type
Undergraduate
Major
Interdisciplinary Studies
The interdisciplinary studies program was developed for students who cannot find a traditional major that fits them. Rather than following a traditional curriculum, interdisciplinary students design their own major, choosing the courses that best suit their individualized goals.
While designing their own curriculum, students meet frequently for one-on-one help from their advisor. Students develop a biblical worldview and the needed skills for today's job market.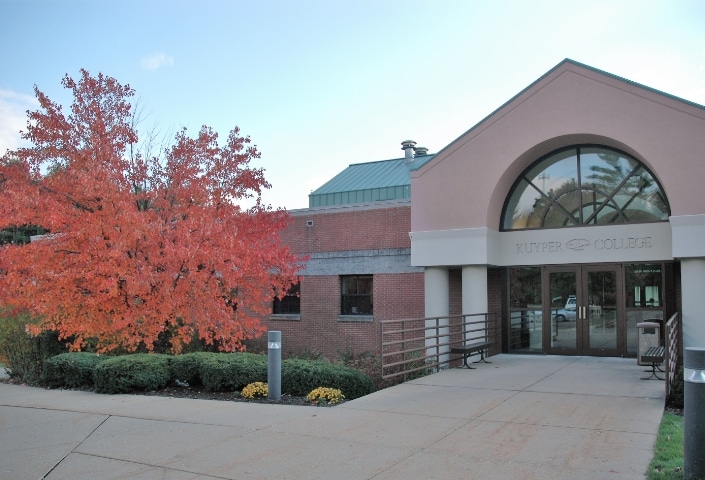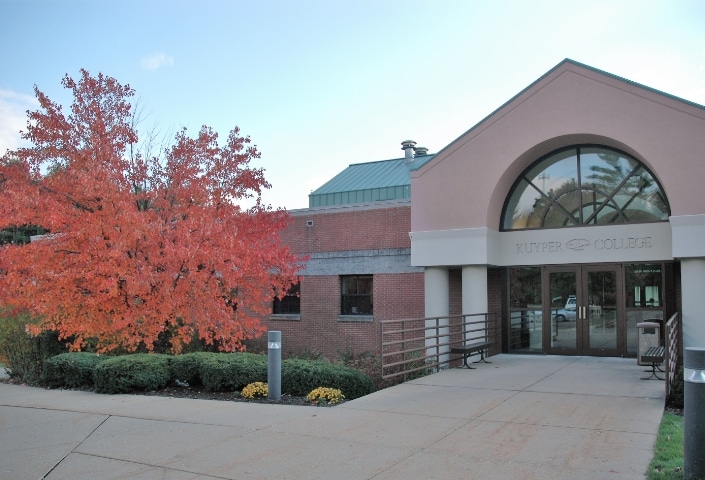 100%
Of students participate in an internship
1:1
Student weekly meeting with academic advisor
3rd
Lowest debt at graduation among Michigan colleges
4K
On average, tuition is $4,000 less than comparable Christian colleges
Career Opportunities
Students with an interdisciplinary studies degree will be well equipped with the skills employers require. Rather than looking for specialized skills, employers want staff who can communicate well, think critically, and work well with others. Students in the interdisciplinary program will learn these skills.
Cognitive Therapist
Communications Specialist
Event planner
Education Counselor
Ministry Coordinator
ESL teacher
Worship Leader
Human Resource Specialist
Account Executive
Internship Opportunities
Build your resume with an internship personalized to your program. Together with your advisor you will choose a placement that aligns with your career goals.
Peace Reformed
Corinth Reformed
Church of the Servant
Calvary Church
Forest Hills Presbyterian
Ada Bible
Berean Baptist
Colossian Forum
Hope Network
Scott Allen Creative
Salvation Army
Wedgwood Christian Services
Pine Rest Mental Health Services
Spring Valley
Springhill
Tall Turf Ministries
Young Life
Youth for Christ

Start your journey today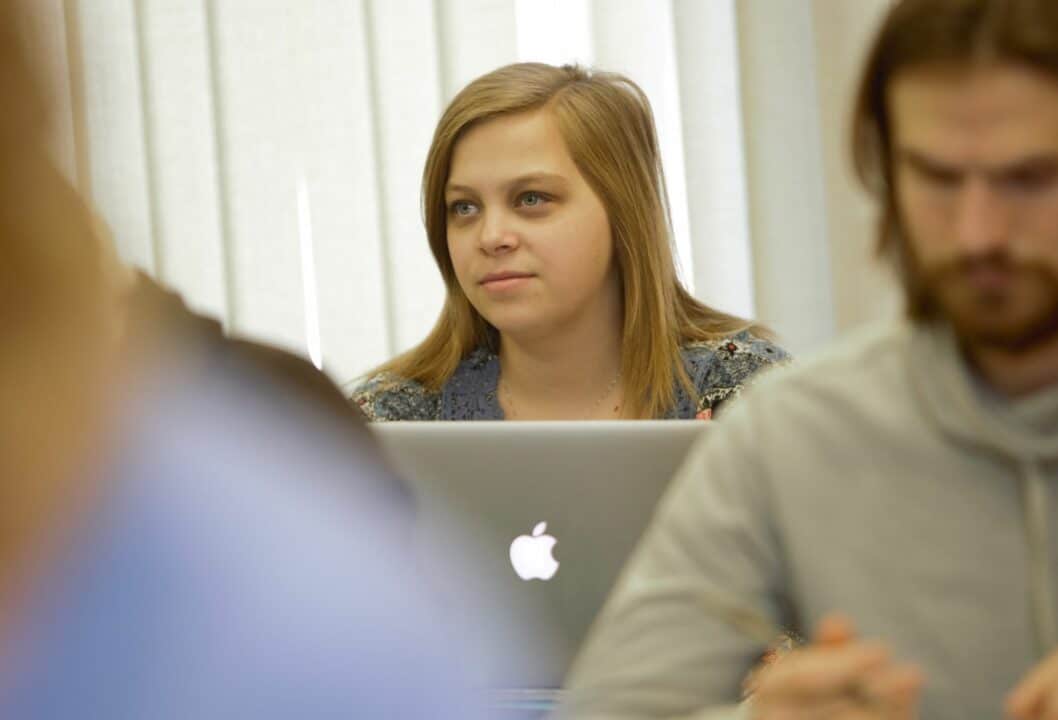 Prepared to Make a Difference
Interdisciplinary students will graduate ready to address the complex problems our world faces, synthesizing knowledge from a wide variety of fields to address these issues while also approaching them from a biblical perspective. Interdisciplinary students will possess curiosity about a wide array of knowledge, risk thinking outside of traditional categories, and push themselves to work diligently in addressing issues they feel passionate about solving.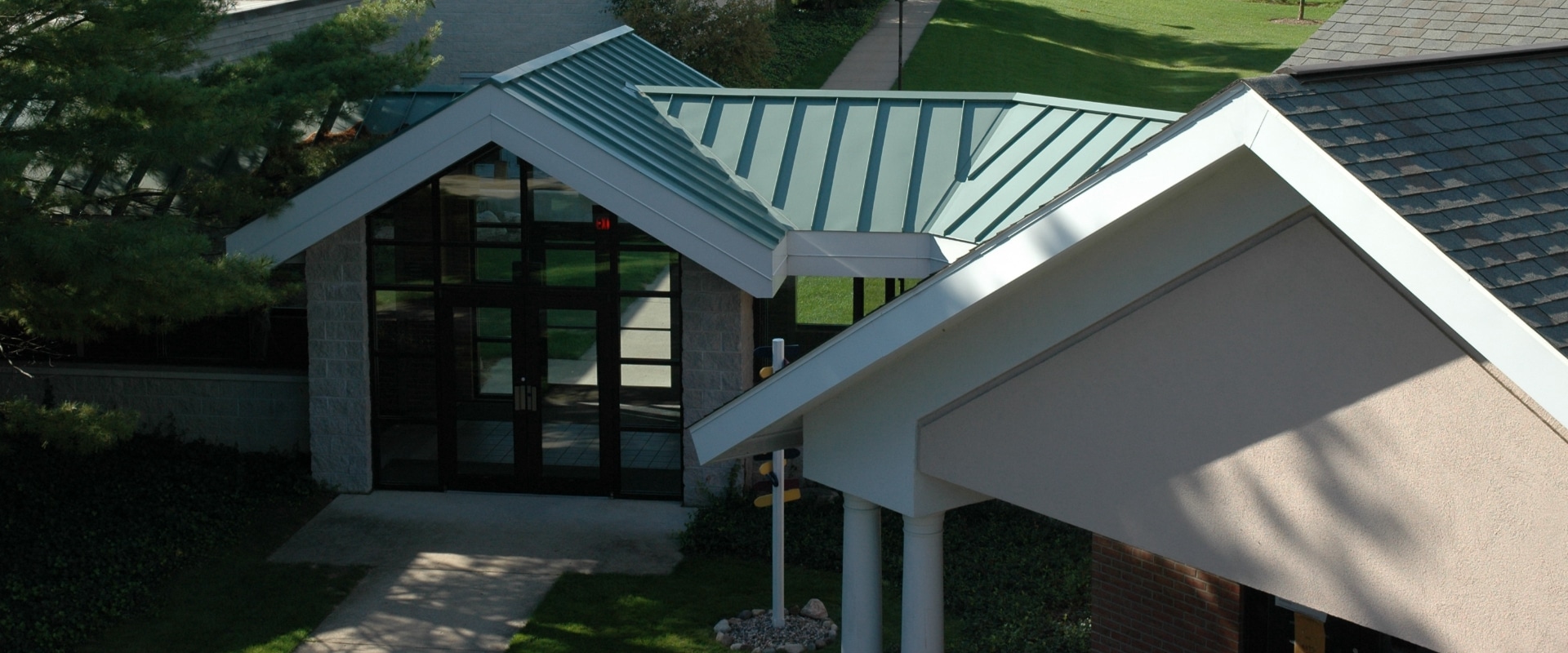 "The interdisciplinary program taught me how to be a problem-solver, connection-maker, and critical thinker. The skills I gained prepared me for a career path full of opportunities."

Kristyn DeNooyer

Wyoming, Michigan
Learn from professors who share your passions and interests.
Our professors have many years of experience across a wide variety of disciplines. They are eager to help you discern the ways you can serve God's church and world. Crucially, our professors bring together theory and practice; they are experts in their fields through their own study and practical experience.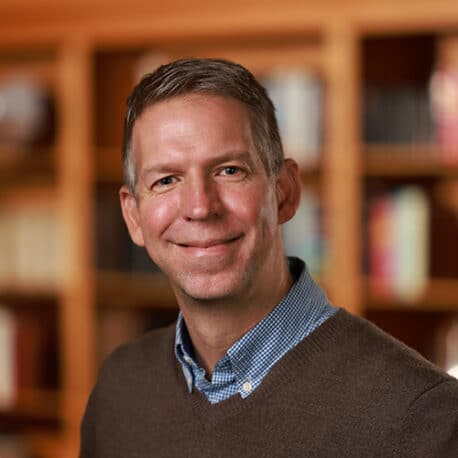 Andrew Zwart
Interdisciplinary Studies Program Director
Program Curriculum
Each interdisciplinary student will design a curriculum that is unique to them. As they do so, they will draw from the disciplines that Kuyper excels in: ministry leadership, social work, business leadership, among others. Students may also take online classes or transfer credits from other institutions for their major. During their final year, students complete a capstone project as well as an internship that provides deep theoretical and practical knowledge in their chosen field.
Intro to Biblical Interpretation

This course explores the basic principles of biblical interpretation and provides students with the necessary tools for reading, studying, and understanding the Bible and applying its teaching to ministry in today's church and cultures. This course is a prerequisite for any Bible elective course.
Intercultural Communication

This course develops skills in communication behavior necessary for building and maintaining relationships and communication across cultures. We examine the influence of perceptions, verbal and nonverbal styles, thinking modes, symbols, and values on communication between individuals of different cultures and backgrounds.
Principles and Practices of Reformed Worldview

This course examines a biblical, Reformed worldview through the lens of John Calvin's life and the tradition of his theology. The course focuses on comparing and contrasting the Reformed worldview with various modern and postmodern worldviews and on gaining skills in utilizing a biblical, Reformed worldview to address the social and ethical issues of contemporary culture.
Human Diversity

This course provides an analysis of human diversity in the context of North American social structures and intercultural dynamics. We examine how race, gender, age, class, sexual orientation, ethnicity, disability, and religious beliefs shape interpersonal relationships and social development. We explore underlying issues of social justice and oppression within a Reformed worldview perspective, with case studies focusing on the international dimensions of generalist social work practice.
Introduction to Philosophy

This course is an introduction to the nature, tasks, and skills of philosophy. Students will engage foundational philosophical issues by critically examining readings by classic and contemporary philosophers. This course includes an assessment of the value of philosophy for Christian life and ministry.
Principles of Speech

This course involves the study of basic principles in introductory public speaking, emphasizing thesis, speaking modes and occasions, organization strategies, and audience considerations. The ethics of speaking will be discussed. Students will practice their speaking, presentation, listening and evaluation skills, and appropriate use of visual aids.