Textbook Information and Real-Life Application
The experiences Abby Brown has had over the past year at The Other Way Ministries as part of her Kuyper bachelor of social work major internship are exactly what Professor Kelli Hoffman hopes for when students come into the program.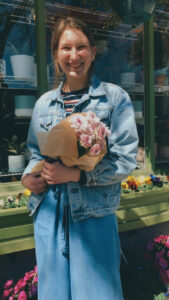 "I love the 'lightbulb moments' where I can see students make the tangible connection between textbook information and real-life application," she said. "Students come in with much eager enthusiasm to help others, so watching them take that innate passion and equipping them with skills and tools to channel it into something effective is what gets me excited."
To that sentiment, Brown adds a double thumbs-up.
"The social work classes I have taken have been amazing," she said. "But what makes them really shine is when we get a chance to apply what we have learned in settings outside of the Kuyper campus. When I started my internship last fall, I could immediately see how what I had learned was going to help me in real life and help the people being served."
Brown's work for The Other Way, a Christ-centered community development organization dedicated to supporting its neighbors on the west side of Grand Rapids, worked out so well, the organization hired her this summer to work 20 hours per week.
"They basically created a position for me," Brown said with a hint of amazement in her voice. "I feel really blessed to be able to continue my internship this summer with a paid position."
It didn't hurt that her supervisor at The Other Way, Elizabeth Penning, is also a Kuyper social work graduate and knows the quality of the College's students.
On the other hand, Brown is not the only Kuyper social work major who found themself sought after by their internship organization.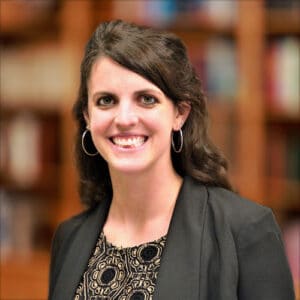 Hoffman said that of the nine students who completed their required 400-hour internships last academic year, three students were offered a position with their agency and have started working, two were pursued for employment but declined due to attending graduate school and three are in the process of possibly being hired on if logistics work out.
"The internship is when students take learned knowledge and put it into practice," Hoffman said. "And there is so much support during the internship, provided by social work supervisors on site and from their peers and professors in the classroom, that it gives space for those natural growing pains that come with the profession. By the end of the 400 hours, students usually look back and can really embrace that they actually knew what they were doing and are entering into the workplace competent and equipped."
Hoffman noted that Kuyper social work graduates annually can choose numerous fields in which to work and also many different populations. These include all system levels from individual work to communities and organizations. "Because of the generalist perspective of the program, students graduate with the skills to engage with every population, which opens up so many doors," she said.
Indeed, past Kuyper social work graduates are working in everything from foster care management to probation officers in the local district courts to grant writing.
"We even have students take more non-traditional social work positions, such as a school librarian, and it's amazing to see how their social work skills enhance the services and work they are doing," Hoffman said with a smile.
Hoffman, a 2007 Kuyper graduate, came back to her alma mater full-time in 2018 after having previously served as an adjunct. Prior to Kuyper, the bulk of her social work experience was at Cherry Health, working with people diagnosed with severe and persistent mental illness.
She said placing anywhere from 5-15 students in internships each year is a satisfying part of her work. She is especially excited about this coming school year when she will have 13 students participating in their internships.
"Every year, I make it a goal to identify at least one new partnership and placement site, as this helps broaden Kuyper's engagement with our community, and opens up more doors for students looking for employment down the road," she said. "This year I am excited that we have seven of the 13 at agencies we have never had interns at before."
Hoffman said the program aims to equip Kuyper students with the knowledge, values, and skills to be able to engage in generalist social work practice.
"Our view that every person is created in God's image is how we teach students to engage with others," she said. "We must be ethical, respectful, culturally aware, and driven by shalom in all we do."
Brown, who grew up in the small town of Millington, Mich., southeast of Saginaw, can attest to that emphasis. And, she added, it was in play already as a high school student at Valley Lutheran, trying to decide where to go to college.
"Kuyper professors were the most responsive of any of the schools I was considering," she said. "Professor Hoffman responded over and over again to all of my questions on email. It was very affirming."
When she made her decision to come to Kuyper, she knew immediately that it was the right one.
"I love the campus location, I love the affordability of Kuyper and I love the social work program," she said. "What I have experienced here has confirmed for me more and more every day that Kuyper has been the right place for me."
After she graduates at the end of the fall 2023 semester, Brown isn't sure what's next. But she knows she'll be ready for whatever comes her way.
"I feel very equipped for my social work career," she said. "And very thankful for Kuyper."