The Power of Cultural Engagement: Insights from Professor Zwart
Although higher education is sometimes accused of being insular, that's not the case at Kuyper College with its Work College emphasis and a faculty that believes in educating both in and out of the classroom.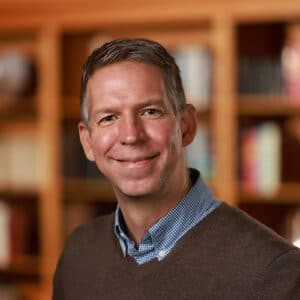 For Andrew Zwart, Kuyper's Interdisciplinary Studies Program Director, two recent pieces in The Banner (a review of the movie Oppenheimer and a deep dive into Zelda game, Tears of the Kingdom) nicely fit the bill for what he believes it means to be a Reformed Christian academic.
"I talk to my students all the time about the need for cultural discernment, and I hope my reviews model what good discernment looks like," he said.
Zwart added that what interests him about art (regardless of its medium) is if it says something true about the world, revealing for him what he calls God's truth. Part of discernment, he added, then becomes weighing a piece's skill, truth, message, approach, and more.
He also appreciates the opportunity to deepen his abilities as a writer.
"I always tell students that everyone has room to grow in their writing, and I think this idea would ring hollow if I wasn't continuing to work on improving too," he said. "Likewise, I teach lots of different kinds of writing at Kuyper, and I think it's important for me to be able to talk about my own failures and successes with the written word."